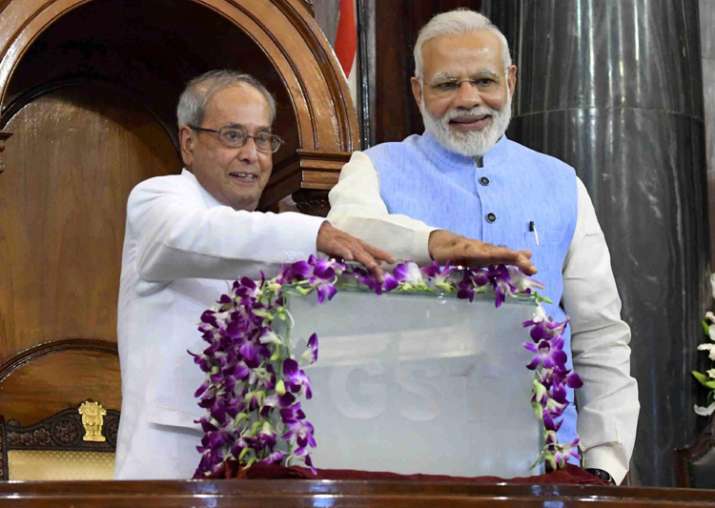 At the stroke of the midnight hour, India launched its ambitious pan-India indirect tax regime, the Goods and Services Tax (GST) to bind the country into a regime of 'one nation, one tax, one market'.
The roll out was done by President Pranab Mukherjee, who had originally moved the Constitution Amendment bill for bringing GST way back in 2011 when he was the Finance minister in the previous UPA regime, in Parliament's Central Hall, in the presence of Prime Minister Narendra Modi, Vice President Hamid Ansari, Speaker Sumitra Mahajan and others.
At the stroke of the gong, the current tax rates were replaced by the GST rates. The GST replaces a slew of indirect taxes with a unified tax regime. The event was given a miss by the Congress, Trinamool Congress, DMK and some other parties.
Highlight from the historic launch of GST
​
It is a tribute to the maturity and wisdom of India's democracy #PresidentMukherjee

— President Mukherjee (@POI13) June 30, 2017
11:59pm: Success of major changes always depends on their effective  implementation 
1157pm: GST will create a strong incentive for buyers to deal with honest and compliant sellers who pay their dues promptly
11:57pm: GST will be administered through a modern world-class information technology (IT) system 
11:56pm: Under GST, the tax incidence will be transparent, enabling full removal of tax burden on exports
11:56pm: GST will make exports more competitive & also provide a level playing field to domestic industry to compete with imports
11:555pm: The new era in taxation is the result of a broad consensus arrived at between Centre and States 
11:54pm: I had the privilege of giving assent to the Constitution (One Hundred and First Amendment) Act: President
11:53pm: ​I was closely involved in the design and implementation of GST as the then Finance Minister: Mukherjee
11:53pm: This historic moment is the culmination of a fourteen-year long journey which began in December 2002, says President 
11:52pm: Introduction of GST is a momentous event for the nation, says President Mukherjee
PM Narendra Modi
1150pm: ​GST is a good and simple tax regime that will eliminate the compounding effects of multi-layered tax system
11:49pm: GST will rid India of tax terrorism and inspector raj, says PM Modi
11:45pm: GST is transparent and fair system that prevents black money and corruption and promotes new governance culture: PM Modi
11:42pm: Long wait at toll plazas will end with GST integrating 31 states and UTs as one: Prime Minister Modi
​
#GST co-operative federalism ki ek misaal hai jo humen hamesha hamesha aur adhik saath mil kar chalne ki taqat degi: PM Modi #gstrollout pic.twitter.com/tIcqg2LpRD

— ANI (@ANI) June 30, 2017
11:40pm: GST will help check corruption, curb blackmoney, says PM Modi
11:37pm: GST an example of cooperative federalism, says Prime Minister
11:35pm: Scope of GST is unlimited to financial system, now India will move in a new direction: PM Modi
​
Ye bhi sanyog hai ki Geeta ke bhi 18 adhyaay thay aur #GST Council ki bhi 18 meetings hui: PM Narendra Modi #gstrollout pic.twitter.com/j7kDezPGNC

— ANI (@ANI) June 30, 2017
​11:33pm: PM Modi quotes Albert Einstein as saying, 'one the of the most difficult thing to grasp was the the concept of Income Tax'
11:30pm: GST is a result of a long thinking; all states along with Centre discussed for years: PM Modi
11:28pm: ​GST, an economic integration of India, like what Sardar Vallabhbhai Patel had done decades back: PM Modi
Ye jo disha hum sabne nirdhaarit ki hai, kisi ek dal/sarkar ki siddhi nahi hai, ye hum sabki saanjhi viraasat hai: PM Narendra Modi #GST pic.twitter.com/cgOQq67XTB

— ANI (@ANI) June 30, 2017
11:26pm: Success of GST doesn't belong to one party. GST is result of combined efforts of all political parties, says PM Modi
11:25pm: GST a combine legacy that belongs to all of us, PM Modi tells gathering
11:20pm: PM Narendra Modi open GST rollout session 
FM Arun Jaitley 
11:15pm: It will be an India that will write a new destiny...India can rise beyond narrow politics: Arun Jaitley
​
#GST : " The journey of GST has begun a long time ago" - FM @arunjaitley at Central Hall, Parliament

— PIB India (@PIB_India) June 30, 2017
11:13pm: The GST may be a destination tax, but for India it will begin altogether a new journey: Jaitley
11:10pm: ​The old India was economically fragmented, the new India will create one tax, one market and for one nation: Jaitley
11:08pm: ​We have assembled today on an important journey moment in the journey of our great nation: Jaitley
11:07pm: ​GST an important achievement for the whole country, says Jaitley
11:05: Finance Minister Arun Jaitley opens the GST rollout session
Delhi: President Pranab Mukherjee arrives at Parliament for #GST launch #gstrollout pic.twitter.com/glVBAkr76a

— ANI (@ANI) June 30, 2017
10:45pm: President Pranab Mukherjee reaches Parliament
10:40pm: Vice President Hamid Ansari reaches Parliament 
Delhi: PM Narendra Modi, FM Arun Jaitley, VP Hamid Ansari, LS Speaker Sumitra Mahajan and others at Parliament. #gstrollout #GST pic.twitter.com/8nJFgEb2wS

— ANI (@ANI) June 30, 2017
Delhi: GST Bhavan lights up ahead of #GSTrollout pic.twitter.com/pZjOOPeCHC

— ANI (@ANI) June 30, 2017
10:35pm: BJP president Amit Shah, NCP chief Sharad Pawar reach Central Hall of Parliament 
10:31pm: Finance Minister Arun Jaitley reaches Parliament for GST launch
10:30pm: Senior BJP leader LK Advani reaches Central Hall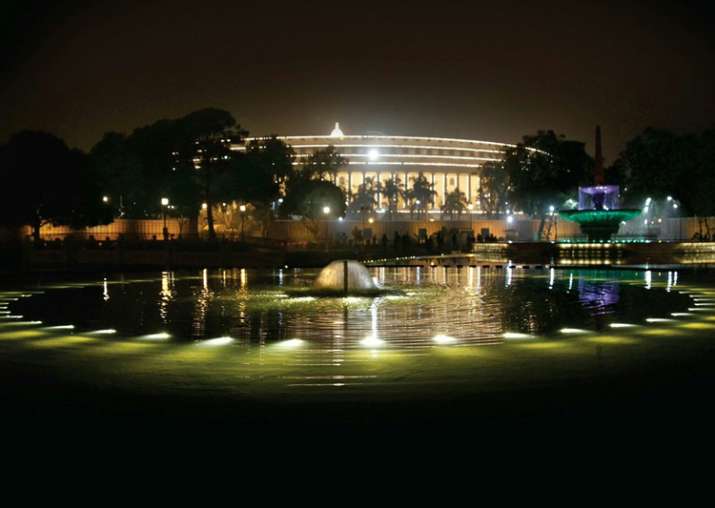 Parliament
10:30pm: PM Narendra Modi reaches Central Hall where GST will be rolled out
10:30pm: Former Tata Group chairman Ratan Tata reaches Parliament to attend GST launch event
10:25pm: Speaker Sumitra Mahajan reaches Parliament 
10pm: Parliamentary Affairs Minister Ananth Kumar reaches Parliament 
Congress Rajya Sabha MP from Telangana Ananda Bhaskar Rapolu protesting against #GST in front of the Gandhi statue in the Parliament complex pic.twitter.com/1J5Hqo42vP

— ANI (@ANI) June 30, 2017
* Next three GST Council meeting will be on first Saturday of the month starting from August, 2017.
9pm: I think India will grow faster, better, economy will be benefited, all the states will be benefited: Devendra Fadnavis, Maharashtra CM
Consensus in council was to bring the rate down to 5% so that fertilizer price if at all comes down, it doesn't go up: FM Arun Jaitley #GST pic.twitter.com/yGkjclHWjf

— ANI (@ANI) June 30, 2017
8:15: The GST Council also cut tax rate on exclusive parts of tractors from 28 per cent to 18 per cent. 
8:15pm: GST Council revises rate on fertilizers which will now come under 5 pc tax bracket 
Delhi: Finance Minster Arun Jaitley chairs the 18th #GST Council meeting at Vigyan Bhavan pic.twitter.com/PiwfjRRMjn

— ANI (@ANI) June 30, 2017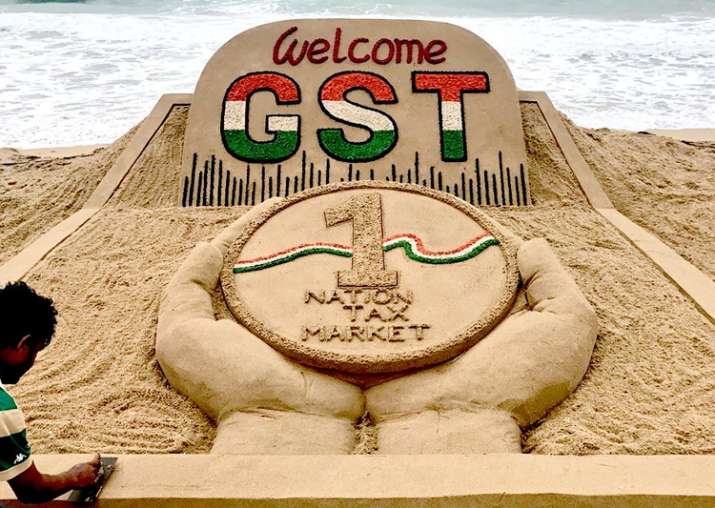 GST
6:45pm: GST may not be perfect and may cause some inconvenience initially but the government will make amendments if that happened: Nitin Gadkari, Union Minister
6:30pm: Mamata Banerjee says GST rules will lead to harassment of small traders and businesses. "At the stroke of midnight on 14th August, 1947, India won her freedom. Now, at the midnight of 30th June, 2017, freedom and democracy stand to face grave danger," Mamata writes in a Facebook post.
6pm: Congress led UDF to boycott GST function in Kerala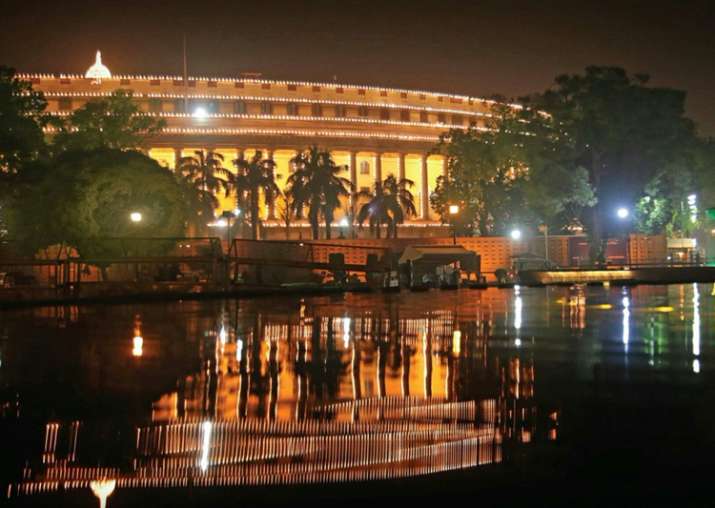 Parliament
5:15pm: If they had conducted it outside the Central Hall, invited us with respect, we would have gone: Anand Sharma, Congress leader
MP: Business traders called for a bandh protesting against implementation of GST, all major markets in Bhopal to remain shut today pic.twitter.com/xVNiw8YgP4

— ANI (@ANI) June 30, 2017
5pm: A reform that holds great potential is being rushed through in a half-baked way with a self-promotional spectacle #GSTTamasha. India deserves a #GST rollout that does not put crores of its ordinary citizens, small businesses & traders through tremendous pain and anxiety: Rahul Gandhi, Congress vice-president
Unlike demonetisation, GST is a reform that @INCIndia has championed & backed from the beginning

— Office of RG (@OfficeOfRG) June 30, 2017
But like demonetisation,GST is being executed by an incompetent&insensitive Govt w/o planning foresight &institutional readiness #GSTTamasha

— Office of RG (@OfficeOfRG) June 30, 2017
4:50pm: You can't marry dates, you have to marry better implementation. GST is a good idea with bad implementation: Sisodia
4:50pm: Traders are scared, the common man is scared and you (the central government) want to celebrate: Manish Sisodia, Delhi Deputy Chief Minister  
Today, at the stroke of the midnight hour: historic #GSTrollout #OneNationOneTaxOneMarket, with a function in #CentralHall #Parliament pic.twitter.com/V1Gz3ypGND

— Frank Noronha (@DG_PIB) June 30, 2017
3pm: If India wants to be internationally competitive in business, tax framework needs to be competitive and modern. GST is that step: Shaktikanta Das, former Economic Affairs Secretary 
2pm: We oppose GST, it is a black law but since President will attend launch we will go as we do not want to create controversy: Naresh Agrawal, SP
1pm: GST rollout: Will end corruption. Only those who want to weaken economy are opposing it; it will be historic: Raman Singh, Chhattisgarh CM
1:15pm: GST rollout: We are free not to join, says Kerala Finance Minister TM Thomas Isaac 
Should we be sitting & clapping when we know in our hearts that country is not ready for it?: WB Finance Minister Amit Mitra on #gstrollout pic.twitter.com/JTa6qR8wGW

— ANI (@ANI) June 30, 2017
* I think collective wisdom will prevail and by evening all the parties will come (for GST launch): Prakash Javadekar, Union Minister
11am: It is really unfortunate… I hope they (Congress) realise by evening and re-think and join us in the Central Hall. I still appeal to the Congress and other parties boycotting GST event to reconsider. It is not a party function: Venkaiah Naidu, Union Minister 
* Bihar CM Nitish Kumar not to attend GST midnight event. State Minister Vijendra Yadav to attend the launch event on behalf of Janata Dal (United).
10am: Nothing to worry on GST implementation. Don't need big IT infra. Even B2B don't need big software. We will give free software. Will give an excel format for B2B so they can keep invoice details updated and upload every month on the 10th: Adhia
10am: People should not believe in any misinformation, it is a transparent process. Honest taxpayers will get benefit: Hasmukh Adhia, Revenue Secretary