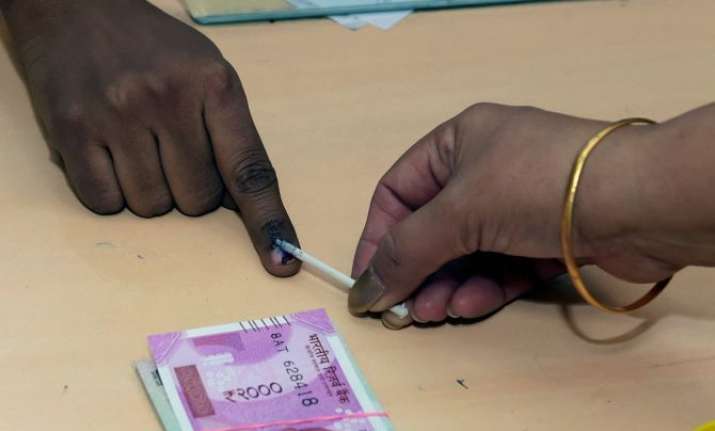 Several banks in different parts of the country are disbursing Rs 100 notes after spraying perfume and insecticides as they have been receiving soiled notes that were suppose to be dumped after being taken out of circulation years ago.
Many people in Delhi complained that they received some of these soiled and almost mouldy currency notes that in the odd case even smelt bad.
A bank manager, who wished not to be named, told IANS: "The RBI is sending old 100-rupee notes stored for years but not destroyed, These notes smell. We are spraying them with perfumes and insecticides before disbursing them."
The manager said that a large number of 100-rupee notes worth millions of rupees have been returned for circulation to narrow down the huge cash demand-supply gap after the November 8 demonetisation of 500- and 1,000-rupee notes -- which accounted for 86 per cent of the currency in circulation.
As a normal practice, such soiled and damaged notes are usually returned to banks and sent to RBI offices where they are put into shredder machines and ferried to dumping sites.
However, it appears that the central bank may not have dumped some of these notes in years and these have now come to the RBI's rescue in these times of a severe cash crunch.
Long queues outside banks and ATMs continued for the ninth day on Saturday with people jostling to get cash to meet their daily needs.
Although the Finance Ministry and the RBI insist that there are sufficient number of new Rs 2,000 and Rs 500 notes to replace the estimated Rs 14.5 lakh crore sucked out of the economy by the demonetisation, there is clear evidence of a shortage.
While some attribute this to logistical issues -- the problem of getting the new notes to bank branches across the country -- others have made calculations, based on the printing capacity of the four currency presses in the country, to contend that the demand-supply mismatch will take anywhere between six and nine months to bridge.
(With inputs from IANS)