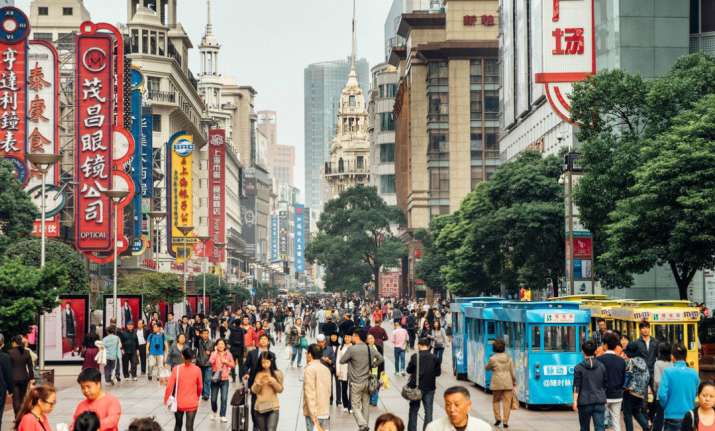 The International Monetary Fund (IMF) today said that with a growth forecast of 6.6 per cent for 2017, China's GDP continues to decelerate as it transitions from an export- and investment-based economy to one based on domestic consumption. 
However, the IMF added that despite its own growth slowing amid economic transition, China continues to drive global growth. 
The IMF, in its latest report on the Asia-Pacific, said that China's GDP grew by 7.3 per cent in 2014, 6.9 per cent in 2015 and 6.7 per cent in 2016, while growth projections for 2017 and 2018 are 6.6 per cent and 6.2 per cent respectively.
"This slowdown is predicated on a cooling housing market, partly reflecting recent tightening measures, weaker wage and consumption growth, and a stable fiscal deficit," it said.
IMF experts believe the transition will have negative effects in the short term for most exporting countries, such as South Korea and Malaysia, but in the long term will be beneficial, especially for the import of consumer goods and services, as well as tourism.
The slowdown in large investments and exports in China, which currently imports 40 per cent of metals and 10 per cent of the world's oil, will affect raw material prices, according to the report.
China's Consumer Price Index grew by 2 percent in 2016 and the forecast for 2017 and 2018 is 2.4 per cent and 2.3 per cent respectively.
The IMF warned of some risks to the Chinese economy such as the ageing of its population, a phenomenon it shares with several countries in the region, and the protectionist stance of the US.
(With IANS inputs)