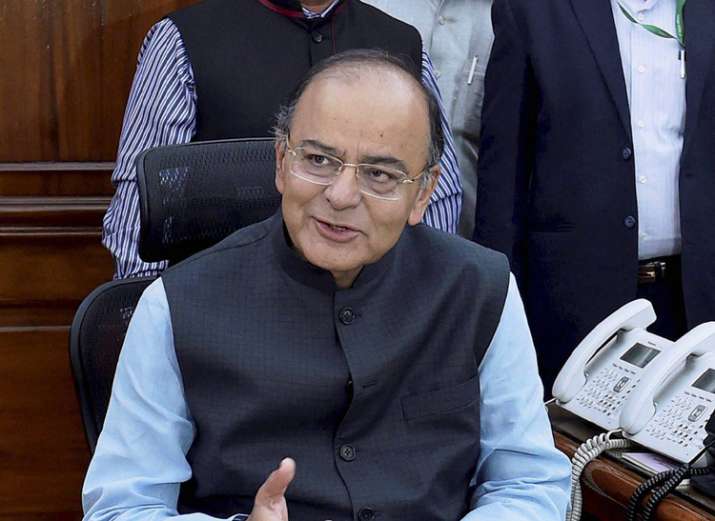 After the Lok Sabha passed the Finance Bill 2017, Finance Minister Arun Jaitley said that Aadhaar may become the only identity card in future, while making it mandatory for filing of income tax returns is necessary to curb tax evasion and frauds. 
Replying to a question from the opposition in the Lok Sabha as why there are so many ID cards despite Aadhaar's introduction, Jaitley said that Aadhaar may become the only card in future, replacing all types of other identity cards like vote ID card, PAN card, etc. 
He said the Aadhaar-based Unique Identity system had been conceptualised by the previous UPA government.
"Almost every tax-paying family has Aadhaar. Now 98 per cent adults have Aadhaar and 108 crore Aadhaars have been issued," Jaitley said.
On why Aadhaar being made mandatory for I-T returns, Jaitley said that many persons have been found with multiple PAN cards and that's why the government felt the need to introduce the system. 
The Finance Minister also said that people needed to be brought into the tax system. Jaitley said that the government that's why lowered the tax slab this year. 
The bill was passed through voice vote, with over 40 amendments by the government.
The Finance Bill was introduced in the Lok Sabha immediately after the presentation of the Union Budget.
The Bill will now go to President Pranab Mukherjee for his final assent. 
Among significant change proposed in the Bill is limiting cash transactions to Rs 2 lakh from the existing Rs 3 lakh. Violating this limit will invite a penalty of 100 per cent of the amount withdrawn.