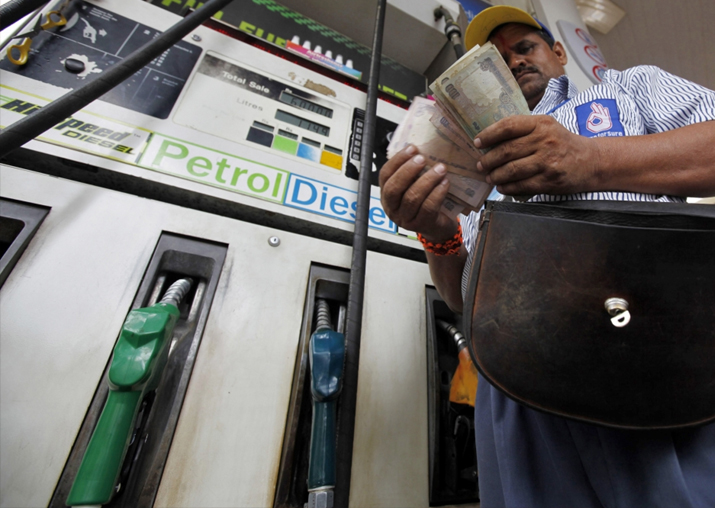 The prices of petrol and diesel have reached to a three-year high in India despite low crude oil prices in the international market. Consumers are getting restive about a three year high in the petrol and diesel prices because they feel the concept of market-determined rates was tampered with by frequent tax hikes.
The opposition parties have blamed that the high tax burden on these fuels and asked the government to take immediate steps to bring down the rising petrol and diesel prices to give relief to the consumers.
Congress Vice President Rahul Gandhi also hit out at Prime Minister Narendra Modi for the drastic hike in fuel prices.
Gandhi said in a tweet that PM Modi is punishing the common India by massive taxation on petrol and diesel after 'demonetisation disaster' and 'shoddy GST implementations'.
His comment came after new Union Minister KJ Alphons had stoked a controversy by saying people who own bikes and cars are not starving and can afford to pay higher prices for fuel
In a latest development, Petroleum and Natural Gas Minister Dharmendra Pradhan has said that fuel prices may come down by Diwali which falls in October. 
His reactions came amid criticism by opposition parties of a sharp rise in oil prices after the daily rate revision mechanism was introduced by the government recently. 
Pradhan, who has been elevated as Cabinet minister this month and given additional charge of the Ministry of Skill Development and Entrepreneurship, said prices of refinery oil went up because production of oil dropped by 13 per cent in the US due to floods. 
On being asked about margin of the oil companies, he said they are being run by the government. 
"And everything is crystal clear," he said, ruling out "higher margins" for the companies. 
When asked about bringing oil under the Goods and Services Tax (GST), Pradhan said that he hoped that it might be brought under the GST. "It will extend enormous benefit to customers."