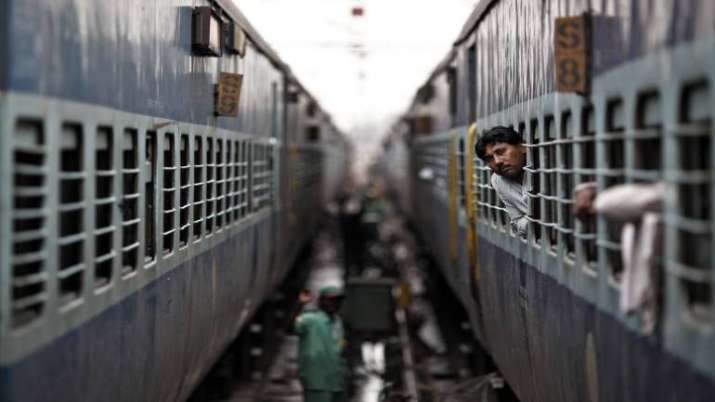 Safety, speed and comfort – the three key priorities of Indian Railways encapsulate the three expectations from the Railway Budget in the financial year 2018-19. 
Finance Minister Arun Jaitley will present the Railway Budget 2018 as a part of the Union Budget on February 1. The 92-year-old tradition of a separate railway budget was scarped in 2017 for the sake of more streamlined capital flow. 
Even though merged with other major investments in the economy, railway continues to be a crucial sector for the government due to a lack of private players. Compete government autonomy increases the pressure in terms of responsibility for safety, comfort and speed of the nationwide rail network. 
Keeping in mind a number of train accidents caused due to damaged tracks and antique infrastructure in last fiscal year, the Finance Minister will have to focus on the safety first. However, as Prime Minister Narendra Modi moves forward with his dream project of a bullet train in India and master plan for year 2022, the budget is also expected to have allocation for speed and comfort.
 
Here are three key expectations from Railway Budget 2018: 
Safety: The world's fourth-largest rail network ferries millions of passengers every day, but does not have a good safety record. In the last three years, at least 650 people have died in train accidents. 
In the first eight months of FY 2017, at least 48 people died and 188 were injured in 49 train accidents, a report tabled in the Parliament said. The worst accident was the derailment of the Kalinga Utkal Express near Khatauli in Muzaffarnagar district of Uttar Pradesh that snuffed out the lives of 23 people and left 156 injured in August.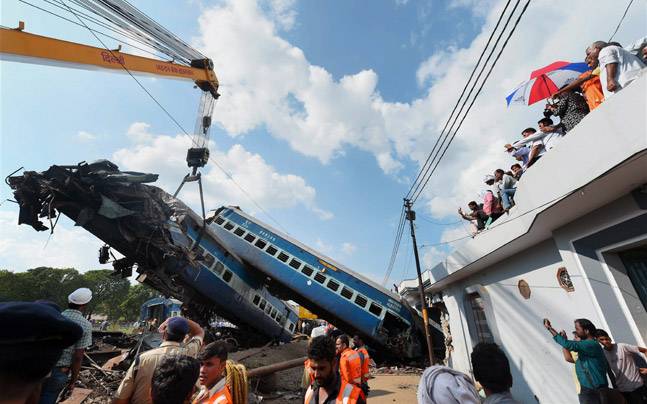 The tragedy was followed by a major stampede at Elphinstone Road station in Mumbai, which was attributed to falling concrete from an old foot over bridge connecting two local train stations. The stampede left 22 people dead. 
Indian Railways is in dire need of funds for repair and maintenance of old tracks and station infrastructure. 
Last year, the Railway Ministry had announced that it will spend an additional fund of Rs 15,000 crore on track renewal along with hiring 2 lakh new workers in safety and maintenance category. In next financial year, the Railways plans to renew 4,000 km track route, a report said. 
Budget 2018-19 will need to back up these plans with funds to ensure their long-term viability.
Additionally, the ministry will also require capital for upgrading the infrastructure of railway stations to avoid any stampede like incidents in the future. 
According to reports, the railway officials have told media recently that the upcoming budget will have a provision of Rs 3,400 crore for installing about 3,000 escalators and 1,000 lifts at all major urban and suburban stations across the country to increase passenger comfort and safety. 
In a bid to modernise the track security, the Indian Railways is also expected to link all its locomotives via Indian Space Research Organisation (ISRO) satellites by December 2018, making it easy to track trains and communicate with their crew in real time. 
The railways is also working with the ISRO to use its satellite-based system to check accidents at unmanned railway crossings and track train movements, reported PTI.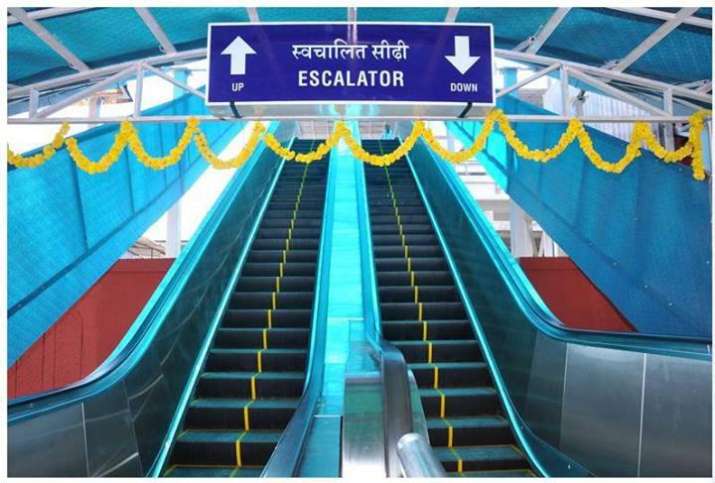 Speed: Apart from safety and upgrade, the vast network of Indian Railways also requires constant expansion to keep up with requirements of developing India and its industries. The upcoming Railway Budget 2018 is the last full-term budget of the current BJP Government before Lok Sabha polls in 2019. 
Thus, it is imperative on the Finance Ministry to allocate funds for railway expansion, modernisation and acquisitions to aide speed and reach of trains across rural and urban regions. 
One such major plan is the ambitious 'golden quadrilateral', connecting the four metros — Delhi, Mumbai, Chennai and Kolkata — through a high-speed network. Two corridors of the quadrilateral — Delhi-Mumbai and Delhi-Howrah — were sanctioned at a cost of Rs 11,189 crore and Rs 6,875 crore respectively in the last Union budget.
Railway officials say that at least Rs 40,000 crore would be required for the four remaining corridors— Delhi-Chennai, Chennai-Howrah, Chennai-Mumbai and Howrah-Mumbai . Once completed, the corridors will allow trains to run at a speed of 160 kmph-200 kmph, cutting down train travel time between these metros by 50 per cent. 
Apart from new routes, the government will also require funds to focus on planned of about 8,000 km of rail tracks, and commissioning of 4,000 km of new rail lines including doubling, construction of new lines and gauge conversion. 
In the next fiscal, railways is likely to acquire around 13,000 wagons, more than 600 locomotives (mostly electric) and almost 5,000 passenger coaches, most of them of safer LHB technology. 
The government is also expected to allocate a major chunk of infrastructure budget for ambitious Bullet train project. According to estimates, the bullet train project will need at least Rs 1.1 lakh crore of investment during the 2017-22 period.
Also read: 'Does India actually need a bullet train? Railway Minister Piyush Goyal answers the question on Quora!
Comfort: Newly appointed Chairman of Indian Railways Ashwani Lohani recently said in an interview that he intends for the railways to run on 'we care' track. 
He said, "All customers — both passengers and freight clients — should feel cared for and that is our endeavour. This care should be reflected in the way passengers experience conveniences, punctuality, security and above all safety," he told a newspaper.
Lohani's plans for passenger's comfort will require a major transformation for India's largest transporter. For now, the railways is not known to keep its timings, still has a long way to go on hygiene standards, and has in the recent past been plagued with safety issues.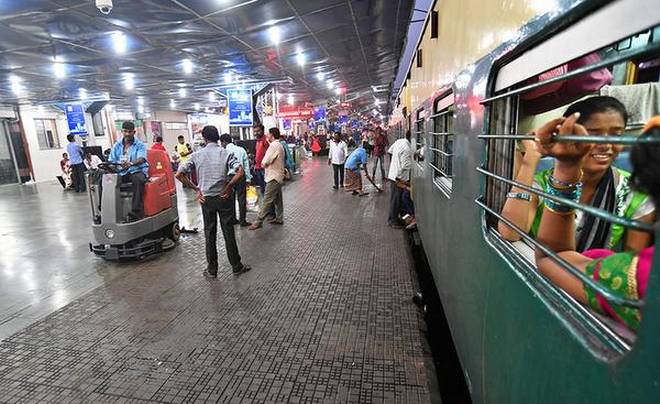 In terms of budget allocations, the finance minister will have to earmark funds for cultural and structural reforms to enable 1.3 million railway employees. 
Further modernisation of ticketing system is also an urgent need of hour. The diversification of Railway PSUs, especially IRCTC can help plug some structural gaps through a fresh influx of revenue along with a new vigour of private industry.
Also read: Indian Railways to equip all 8,500 stations with Wi-Fi at Rs 7-billion cost
 
Focus on funds through disinvestment over budget allocation 
Union Railways Minister Piyush Goyal has said that while the ministry is expecting to tripe its capital investments, the majority of the money will not come from budget allocation but from portfolio disinvestments.
 
Indian Railways has proposed its highest plan outlay of Rs 1.46 lakh crore for the next fiscal, up from Rs 1.31 lakh crore for the current financial year. 
According to reports, the ministry will seek around 40 per cent of the outlay from gross budgetary support from the Finance Ministry that will also include safety fund and railways' share from the central road fund. 
The national transporter will raise the rest from extra budgetary resources such as IRFC bonds, institutional funding and monetisation of assets and from its own internal generation. 
In last fiscal, the Railways received a gross budgetary support of Rs 55,000 crore from the Finance Ministry.
Also read: Focusing on rail funds from monetisation and not budget, says Piyush Goyal