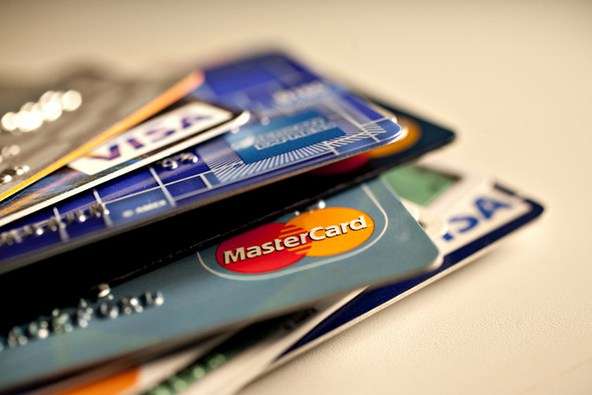 An essential mode of availing quick finance, credit cards have become a vital part of life. Be it paying for your big-ticket purchase or booking a flight ticket for a vacation, credit cards ensure that your dreams never take a backseat due to lack of funds.
If you are new into the world of credit cards and want to avail your maiden card, this guide will help you in your endeavour. Read on to know the various aspects of procuring your first credit card.
 
What is a credit card?
A credit card gives you a credit limit from where you can borrow funds as and when required. You need to pay back the borrowed amount within a stipulated time period, following which the limit is restored. The credit limit depends on various factors such as your:
Note that unlike debit or ATM cards, which are issued only by financial institutions with which you have an account, it's not mandatory for you to hold an account with the institution from which you want to procure your credit card. Thus, you can apply for a credit card from any financial entity which has the mandate to issue these cards.
How to apply for a credit card?
Applying for a credit card is simple. You can do so either offline or online. In the offline procedure, you need to visit the branch of the institution whose card you wish to have. Fill up the credit card application form, submit the relevant documents and upon successful verification, the card is issued to you, generally, within a week.
The online process is easier, where you need to fill up the online application form and upload the relevant documents. The concerned representative would get in touch with you and in most cases, he/she come to your home/office to collect the documents.
Essential documents
There are certain documents which you need to attach with your application form while applying for your first credit card. Some of the key documents are:
Identity proof
PAN card
Address proof
Income proof
IT returns of the previous 3-4 years
Note that financial institutions check your credit score before issuing you the card. Your credit score plays an essential role in gauging the eligibility criteria and also the credit limit. A poor credit score might lead to a rejection or lower your approved credit limit. 
Note that you can check your credit score for free once in a year from each of the four credit information bureaus in India – TransUnion CIBIL, Equifax, Experian and HighMark. 
Prudent use of your credit card
Once you have procured your first credit card, it's essential to use it prudently to derive maximum advantages. An instant access to funds might tempt most first-timers to splurge, which should be avoided at all cost. To ensure prudent use of your card, make sure you:
Pay the outstanding card amount on time to avoid penalties
Redeem the reward points to avail cash back and discounts on purchase
Keep a close tab on the credit card statement at the end of each month to ensure its accuracy
New-age, smarter credit cards such as Bajaj Finserv RBL Bank SuperCard allows you to earn up to 20,000 reward points as a welcome gift along with availing exciting features like an interest-free emergency loan for up to 90 days.
The first credit card is more important than any credit cards that you might own in the future. A neat credit history with your first card allows you to consolidate your credit score and avail big-ticket loans in the future.
Bajaj Finserv also offers pre-approved offers on a gamut of financial products like credit cards, home loans, business loans, personal loans and more. These offers simplify the application process to a large extent.
(This is a sponsored article. This disclaimer informs readers that the opinions expressed in the article above do not necessarily represent the views of India TV Editorial Team. India TV is not responsible for the content in this article.)