Follow us on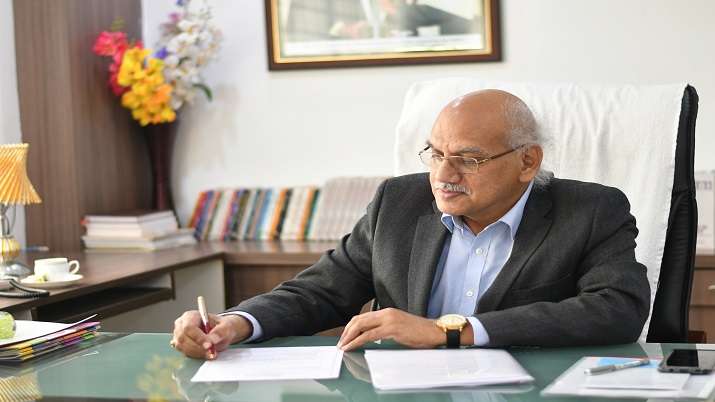 For all the students looking for quality learning, leading in skills, education, and entrepreneurship matters the most. The AISECT group comes to the rescue here as it works in the areas of Skill Development, Higher Education, Financial Inclusion, e-Governance, and other ICT-based services to bring about an inclusive change in the semi-urban and rural areas of the country. 
It is the only higher education group in India to lay an equitable focus on the regular course curriculum, students' employment opportunities, and mandates skill courses alongside regular courses.
Could you tell us about the significant legacy that AISECT group has established over the years in several verticals?
AISECT has emerged as a truly leading Social Enterprise of the country today and it aspires to increase its impact created on various sections of the society considerably in the future. Through its service offerings, AISECT would continue to penetrate deeper in terms of its presence and would always strive to reach the unreached.
AISECT is working in the areas of Skill Development, Higher Education, Financial Inclusion, e-Governance, and other ICT-based services to bring about an inclusive change in the semi-urban and rural areas of the country. For the past 36 years, we have been untiringly reaching out to the remotest corners of the country to empower people, generate employment for the youth and unfold entrepreneurial initiatives.
The Group's portfolio currently includes Dr. C.V. Raman University (CVRU) in Bilaspur (Chhattisgarh), Rabindranath Tagore University (RNTU) in Bhopal (Madhya Pradesh), AISECT University in Hazaribag (Jharkhand), Dr. C.V. Raman University in Vaishali (Bihar), and Dr. C.V. Raman University in Khandwa (Madhya Pradesh). With over 36 years of unparalleled experience in skill development and job placement, the group offers its students a range of opportunities through its extensive industry linkages and expertise in entrepreneur development.
Till date, it has imparted skills-based training to over 24 lakh people, created employment opportunities within the network for more than 75,000 people, and empowered the lives of over 50 lakh people. AISECT has partnered with the National Skill Development Corporation (NSDC) to offer skills-based training to 13 lakh youth by 2022. Under this partnership, 14 vocational training academies have been set up that offer over 175 low cost, high quality University certified certificate and diploma courses.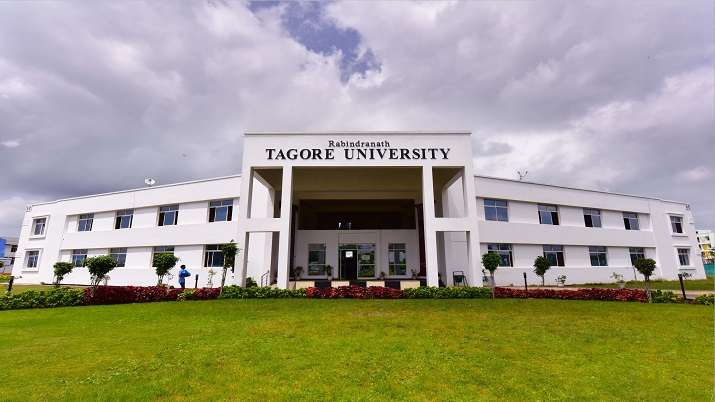 Please tell us about your notable milestones across these three-decades? 
In an endeavor to uplift and empower the rural and semi-urban masses, AISECT Group has taken a number of path-breaking initiatives including:
• Vocational Education in partnership with NSDC: AISECT joined hands with the National Skill Development Corporation (NSDC) in May 2012 with the objective of skilling 13 lakh youth by 2020. Under this partnership, AISECT has setup 14 vocational training academies. To this date, 7,41,278 candidates have enrolled for various programs offered under this partnership, 7,20,032 candidates have been trained, have been successfully placed 3,77,113 and 30,736 candidates have been up-skilled.
• Projects under NSDC Pradhan Mantri Kaushal Kendras: AISECT's partnership with NSDC's Pradhan Mantri Kaushal Kendra (PMKK)is aimed towards imparting skill training through 35 PMKK in Madhya Pradesh, Chhattisgarh, Bihar, Tamil Nadu, Uttar Pradesh and Jharkhand. 
• Pradhan Mantri Kaushal VikasYojana: PMKVY is the flagship scheme of the Ministry of Skill Development (MSDE) Government of India and the objective of this scheme is to enable a large number of Indian youth to take up industry-relevant skill training that will help them in securing a better livelihood. AISECT has implemented PMKVY 1.0, the training was conducted across 108 districts of India touching a total trained figure of almost 25,000+ and has been continuing its operations in PMKVY 2.0
• Corporate Social Responsibility (CSR): AISECT is the program implementing agency of various CSR programs for PSUs, NSDC and Corporates that are integrating and internalizing CSR into their core business operations. These organizations include Cholamandalam Investment and Finance Company Limited, National Aluminium Company Limited, Power Grid Project, National Thermal Power Corporation Ltd and Mineral Exploration Corporation Ltd. Till date we have trained more than 5000 students through CSR programs. Recently we also execute the Migration Support Program "Mission Gaurav" in association with Tata Trust to help migrant workers who lost their jobs and returned home due to the Covid-19 pandemic.
How has AISECT worked towards upliftment in rural India? 
We understand that the job market is highly unorganized and fragmented in semi-urban and rural India and it can benefit from having a one-stop solution that could address all their recruitment needs. In order to bridge the gap of demand and job supply in the market, AISECT Group has established India's biggest rural job portal, called Rojgarmantra. It is a a kind of job portal that focuses on providing relevant employment opportunities to job seekers and at the same time also acts as a medium for employers to recruit suitable and skilled candidates. AISECT group has a broad vision of "Empowerment for all". 
Rojgarmantra is that platform that gives employers an access to pool of students trained in short-term skill-based courses. The current database showcases 4 Lakhs proactive job-seekers and over 500 employers in different sectors like Retail, Manufacturing, Banking, Finance, Insurance, IT/ITES, Automobile, Agri and agri based products, Telecom, Health and Hospitality among others etc.
List of services that are provided by Rojgarmantra:
• Job portal service for job seekers and employers
• Permanent staffing solutions 
• Corporate training 
• Career counseling 
• Skill development training 
• BPO/Call center services 
• Organizing Rojgar melas
There is an urgent need for financial inclusion in the country, what is AISECT doing in this respective field?
AISECT has successfully established a Financial Inclusion model that has been synchronizing more and more services through the AISECT Multi-purpose ICT enable centres in rural areas. 
We have been able to establish4000 operating kiosks in semi-urban and rural areas and 1000 bank branches are linked to these kiosks. AISECT is working in the 13 states through its state offices and services provided at these kiosks are further strengthened by 15 regional offices established in various parts of Madhya Pradesh and Chhattisgarh. 
AISECT's role in financial inclusion:
• In 2009, AISECT joined hands with the State Bank of India (SBI) to provide banking service in the under-banked and unbanked areas of Madhya Pradesh, Chhattisgarh, Punjab and other states. AISECT's performance in financial inclusion was widely acknowledged and it was later appointed as the National Business Correspondent of Bank of India in 2012. 
• In 2014, AISECT became Business Correspondent of MadhyanchalGramin Bank for the state of Madhya Pradesh and Punjab Gramin Bank for the state of Punjab 
• In the year 2015, AISECT was appointed National Business Correspondent for Bank of Baroda and has commenced its financial inclusion operations all over India 
Keeping the vocal for local in mind, how are you promoting the entrepreneurship spirit of youth?
Rabindranath Tagore University is the only recipient private university in the M.P of NITI Aayog grant to set up its own Atal Incubation Centre (AIC). AIC-RNTU aims to encourage and promote the culture of entrepreneurship across India. By playing the role of both startup incubator and accelerator, it aims at training and mentoring young entrepreneurs to fuel their inner drive to innovate. 
How has Santosh Choubey redefined education in India? Could you share some thoughts on the same? 
AISECT group has had a strong presence of over 35 years. Over the period of time, we have constantly evolved and innovated in the field of education, upskilling and financial inclusion etc. AISECT has created an impact for the past several years in the field of Higher Education and Skill Development, which has established us as one of India's leading Social Enterprise. AISECT has also tried to incorporate technology in various service delivery mechanisms to improve effectiveness and reach amongst our associates. Thus AISECT aspires to integrate its processes through technology platform and increase quality and improve efficiency of the organisation.
Santosh Choubey, as a social entrepreneur, has been working untiringly for over four decades now to offer affordable and best-in-class formal and informal education to improve the lives of millions of people living in small towns, districts, blocks and panchayats specially SC, ST and Women. 
He is the winner of National Innovation Award from the President Dr. APJ Abdul Kalam, is a Senior Ashoka Fellow and was the winner of the Schwab Foundations Social Entrepreneur of the Year Award 2010 instituted by the World Economic Forum.From 2001 to 2017, Mr. Santosh set up five Universities which are providing quality education to students from rural and tribal communities.
What does the future roadmap of AISECT look like?
AISECT is poised to grow rapidly in upcoming years, owing to the areas of its operations which are all very relevant in today's time. We are planning to infuse more and more technology into the delivery of skill development courses by creating e-learning content, tests, counselling, placement and tracking support for the students.
We will be strengthening our focus further on special target groups such as women, retired armed forces personnel, minority students and backward classes students. We will expand the network of skill development centers further in all states and have our presence increased further. We would also work closely with State Governments through their skill development missions. Finally, we see skills as the means to change lives for students and will continuously campaign in rural areas through many BTL activities to keep students aware and interested in skills.Also, as the gap of access for quality Higher Education and Skill Development training waits to be fulfilled in the coming years, AISECT has a strong opportunity ahead of itself in filling this gap with its offerings. 
Going forward we would like to focus on the following success factors:
• Increasing the number of higher education campuses across the country 
• Increasing the scale of AISECT's skill development initiatives 
• Integrating skill development with formal education 
• Internationalization of AISECT's offerings 
• Greater adoption of technology 
(Disclaimer: This is sponsored content. The liability for the article solely rests with the provider. The content has not been verified by India TV channel and IndiaTVNews.com)