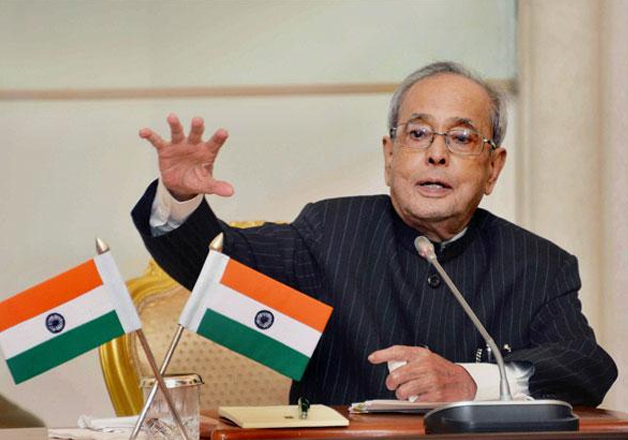 The Budget Session of Parliament will begin today with President Pranab Mukherjee addressing the joint sitting of both the Houses in the Central Hall of Parliament House here.
The Economic Survey will be tabled later in the day by the government. There will be no separate Rail Budget from this year as it has been merged with the Union Budget, slated to be presented on Wednesday. 
The Budget Session is normally convened in the last week of February but this year the government has advanced the longest session of Parliament. The Budget Session is being advanced as the government wants early allocation of funds for various schemes-- from April 1, the beginning of the financial year.
The first part has been kept brief in view of ongoing assembly polls in five states. It will have eight sittings from January 31 to February 9. The two houses will have a month long recess from February 10 to March 8 to enable the Standing Committees to consider the Demands for Grants of Ministries and Departments and prepare their Reports. 
The second part of the Budget Session will commence from March 9 and will continue till April 12.
Apart from presentation of the Budget, 34 bills will be taken up for passing and consideration during the entire session. These include three ordinances which will be replaced through bills. The ordinances relate to Enemy Property, Payment of Wages and Specified Bank Notes.
The other important legislations to be taken up include Goods and Services Tax, Central Goods and Services Tax ( Compensation for loss of revenue) and Integrated GST.
Meanwhile, Prime Minister Narendra Modi had on Monday sought the opposition parties support for smooth functioning of the Budget Session in an all party meet, but opposition members made a vocal protest against the Budget presentation on February 1.
Opposition members also said that they will raise the issue of demonetisation, ceasefire violations and internal security in the brief session - ten days in total and eight working days. 
Trinamool Congress has announced that it will not attend the first two days of the Parliament session protesting demonetisation arrest of its MPs. 
Talking to reporters after the meeting, Parliamentary Affairs Minister Ananth Kumar said the Prime Minister appealed to the opposition members to ensure peaceful debate in the Parliament, even if there are political differences.
"The Prime Minister called Parliament a 'Maha Panchayat' and said that differences may arise between parties but democracy should win and there should be debate in Parliament," he said.
"All parties, especially those in the opposition, said they wanted debate and both houses should function," he added.
The previous Winter Session washed-out completely as it failed to transact any business due to the standoff between the government and Opposition parties over demonetisation drive.