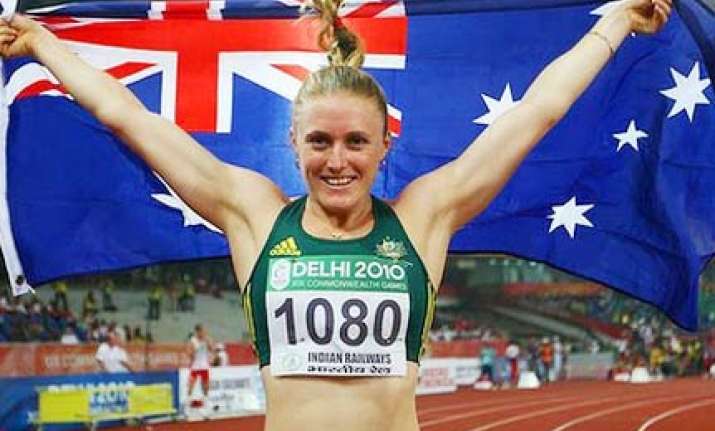 New Delhi, Oct 7 : Australian sprinter Sally Pearson was on Thursday  stripped of her gold medal after England protested that she had a false start in a controversial women's 100m dash in the Commonwealth Games here today. Pearson won the controversial race in 11.28 seconds, the third slowest in Commonwealth Games history.
English runner Laura Turner was shown the red card by the race officials for a false start but Pearson also appeared to jump the gun and she was seen as putting her hands over her face in despair. 
Turner and Pearson were bizarrely allowed to run and the former finished last and was later officially disqualified. Later, England lodged an official complaint and the jury of appeal took more than three hours to rule that Pearson also had a false start. She was stripped of her medal and Osayemi Oludamola from Nigeria, who clocked 11.32 seconds, was declared the winner.
Natasha Mayers of St Vincent and Grenedians, who originally ended third with 11.37 seconds, won the silver while the bronze went to Katherine Endacott of England, who completed in 11.44 seconds. With the disqualification of Pearson, Osayemi's 11.32 seconds gold-winning time will be the slowest in Commonwealth Games history. PTI