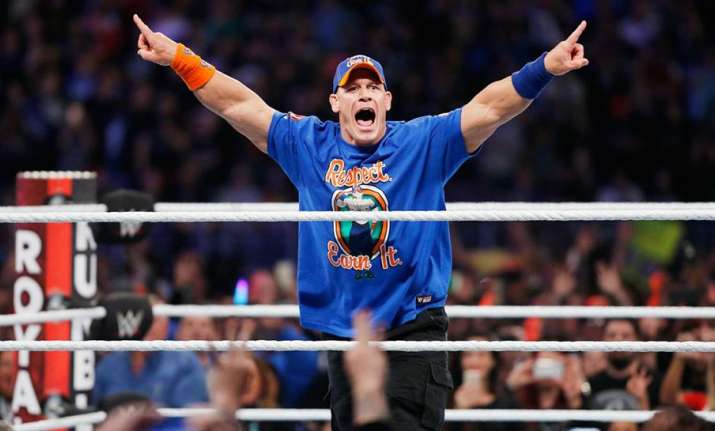 WWE and Hollywood superstar John Cena recently uploaded a quote by the former Indian captain Rahul Dravid on his Instagram profile. The 16-time WWE champ has a knack for uploading weird and outlandish pictures without any caption as Cena wants the people to interpret and have an opinion of their own.
(Read about the time when John Cena played cricket)
Apart from all the craziness, the WWE superstar put up a Dravid quote which states, "You don't play for revenge, you play for respect and pride". 
Cena does believe in the ideology that a picture is worth a thousand words but a Rahul Dravid quote needs no interpretation from the Indian cricket fans. 
Cena's twitter bio also relates to similar uploadings."These images will be posted without explanation, for your interpretation. Enjoy".
Rahul Dravid is currently the U-19 Indian cricket coach and is all set to lead the nation in the ICC U-19 World Cup next year. Dravid was a true brick in the wall as he is known as a Test player and one of the hardest batsmen to dismiss. 
The WWE superstar does upload some weird pictures and here are a few examples.