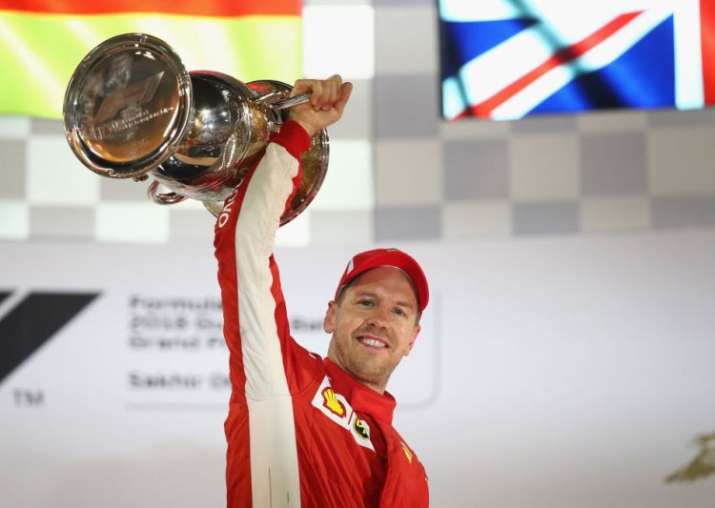 Sebastian Vettel just held on to win a dramatic Bahrain Grand Prix from pole position on Sunday and extended his championship lead over Lewis Hamilton, who finished third behind teammate Valtteri Bottas despite starting from ninth.
Vettel was almost overtaken by Bottas on the last lap, but made a crucial blocking move and won by only 0.6 seconds.
Hamilton was gifted a podium spot after Ferrari botched Kimi Raikkonen's second tire change. A rear wheel was not fitted properly and, in his haste to get back into the race, Raikkonen's car hit a team mechanic. Ferrari said the mechanic was taken to the hospital for treatment. There was no immediate update on his condition or the nature of his injury.
Vettel made it two straight F1 wins after victory at the season-opening Australian GP two weeks ago, sealing his 49th career win on his 200th race start.