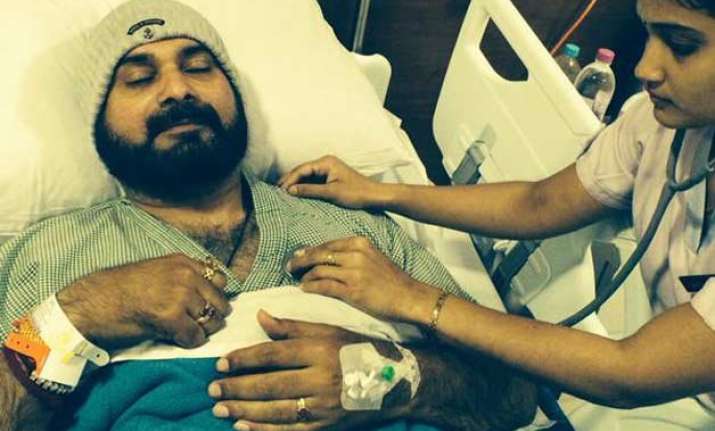 New Delhi: Former India cricketer Navjot Singh Sidhu was today hospitalised in a New Delhi hospital after he developed a clot in his vein.
His condition is reported to be stable.
"Mr Navjot Singh Sidhu was admitted to Indraprastha Apollo Hospitals Delhi today evening with acute deep vein thrombosis (DVT). This is a life threatening condition if not treated on time. Mr Sidhu has been put on blood thinners and has been recovering well. His condition is said to be stable as of now," said a statement issued by Indraprastha Apollo Hospital authorities.
Former Lok Sabha MP Sidhu tweeted from his hospital bed and said he was not critical.
"Down but Not Out! Life threatening disease (DVT) With God 's Grace will recover. Life is Fragile, handle with Prayer," Sidhu posted on micro-blogging website with a picture.