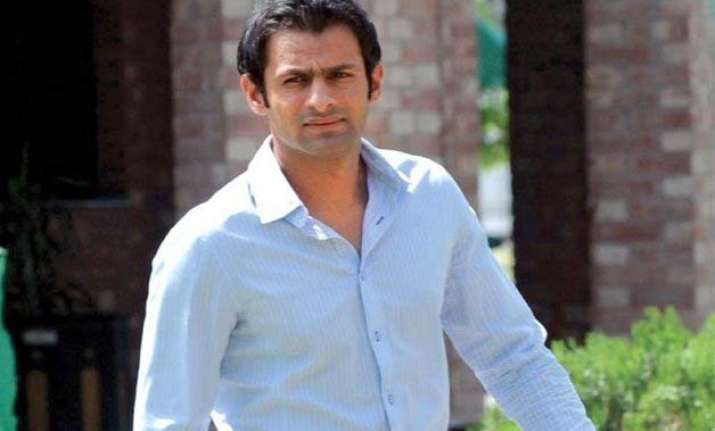 Karachi:  Pakistan's discarded all-rounder Shoaib Malik today said that he has still not given up hope of playing for the national cricket team and is looking forward to making a comeback in the upcoming home series against Zimbabwe.
"I am just 33 not 43 years of age, so why should I give up hope? I am looking at a possible return to the national team when Pakistan play Zimbabwe later this month in Lahore," Malik told reporters.
Malik, who recently returned from India after walking the ramp as a model during a summer fashion show, said cricket remained his priority.
"For me cricket remains the top priority. I am playing regularly in domestic cricket and in foreign T20 leagues but I don't like to be classified as only a T20 player," Malik said.
"I want to play in all three formats for my country as I have proven myself in all formats," he added.
The former captain, who has played 32 Tests, 216 One-day Internationals and 59 T20 matches, has not represented Pakistan in any format since April, 2014.
His last appearance was in the World T20 in Bangladesh while he played last ODI in June 2013 in the Champions Trophy.
"It is disappointing to be away from international cricket for a year now but I take this as a part of life. But yes, I want to see myself making a comeback against Zimbabwe."
"I hope the national selectors give me a chance because I know I have a lot of cricket left to offer to my country. I would like to play a role in this transition period of Pakistan cricket," Malik insisted.
With Pakistan currently struggling in Bangladesh, sources say that there are strong chances of Malik making a comeback.
But the national selectors first want to be sure about his fitness and have called him to the National Cricket Academy for training.