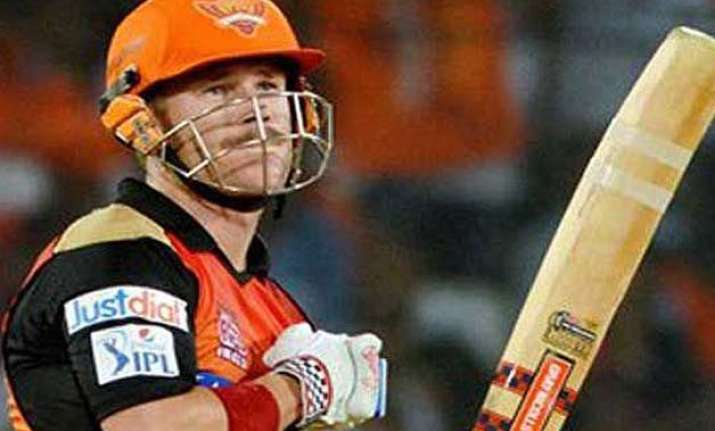 Hyderabad: Australia's swashbuckling opener David Warner has been appointed captain of Indian Premier League (IPL) franchise Sunrisers Hyderabad.
The Surisers confirmed late on Wednesday night, tweeting: "Congratulations @davidwarner31 on being the SRH captain for IPL 2015. We wish you all the best!"
The left-hander had made it clear late last year that he intented to lead Australia one day and taking the job of the IPL team will now provide him with the platform to display his skills as skipper.
In the only match where Warner was captain, he made a century for a Sydney Thunder win in the first edition of the Big Bash League (BBL).
"In the back of your mind you always want to look to be a leader. Whether I end up getting a leadership role or not I feel I'm going to be a leader anyway," Warner had told News Limited in November.
"(Sometimes) you need a lesson and you need to have a bit of a stuff up along the way to give you a kick in the backside. But I've always felt I've got a lot to offer to the guys."
Sunrisers finished sixth in the last edition of the IPL. Warner had made 523 runs in 14 innings for Hyderadbad outfit.