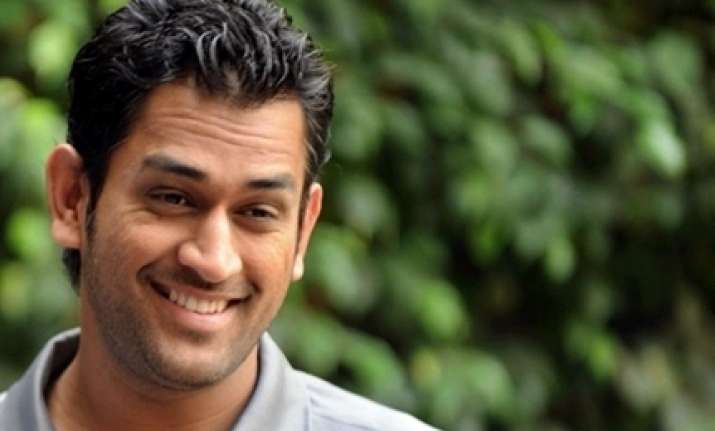 Indian cricket captain Mahendra Singh Dhoni today met the state's Ranji probables and handed out tips to them ahead of the domestic season. 
Dhoni spent about three hours with 27 of the 30 probables sharing the skills of the game at the Hansraj hotel here. 
"He gave tips to the cricketers on how to improve their performance," said team coach Kajol Das, a former Bihar Ranji Trophy player. 
Dhoni also assured his state teammates that he could play for Jharkhand in the Twenty20 tournaments if there was no cricketing engagements for the national team. 
"Dhoni had earlier promised that if he were in Ranchi, he would definitely be with the state's cricketers to boost their morale. And he kept his promise today when he reached around noon to meet the players," Sanjay Das, a member of the Jharkhand State Cricket Association, told newsmen. 
The glovesman, who reached Ranchi yesterday, also paid obeisance at Deuri Temple, about 50 km from Ranchi, on his way to the Steel City.