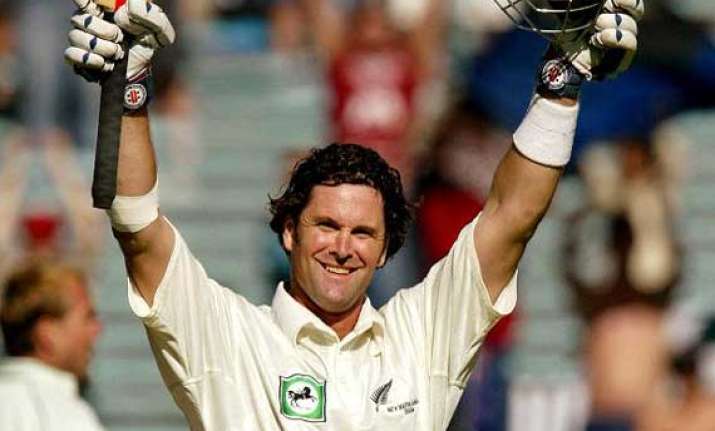 Wellington, New Zealand: Chris Cairns says current New Zealand captain Brendon McCullum has lied if he named him to anti-corruption authorities as the former star player who attempted to lure McCullum into match-fixing.
The retired all-rounder issued a statement saying he believes he is the figure identified only as "Player X" who was named by McCullum and former New Zealand test batsman Lou Vincent as a ringleader of fixing activities.   
McCullum's testimony to the International Cricket Council's anti-corruption unit was leaked on Sunday to a British newspaper. The Daily Mail said McCullum told investigators he was twice approached in 2008 by a player he considered a friend and hero and invited to become involved in fixing.   
"I believe it is being alleged that I am that player," said Cairns, a high-profile former New Zealand international. "It is well known that the ICC ACSU (anti-corruption security unit) has been investigating allegations of corruption and my name has been linked by others to these allegations. I am being asked whether I am Player X. ... These allegations against me are a complete lie."   
Detail of Vincent's evidence to anti-corruption investigators has also been widely published by British newspapers. Vincent is reported to have been involved in spot-fixing in matches in five countries, including England county matches and the Champions Trophy Twenty20 tournament. He is also reported to have told investigators he was taking instructions from a former international star player.   
Cairns said he had repeatedly asked the ACSU to provide him with copies of Vincent and McCullum's statements so that he could respond.   
"They decline to do so but seem happy to leak information to the media which they deny to me," he said. "As for Lou Vincent, he appears to have confessed to match-fixing in respect of games played in numerous countries around the world, most of which I have had no connection to.   
"He is in a desperate position. He faces potential prosecution and in trying to negotiate a plea bargain he appears to be willing to falsely accuse me of wrongdoing."   
Cairns said he had "no understanding" why McCullum would have said the things he was alleged to have told investigators.