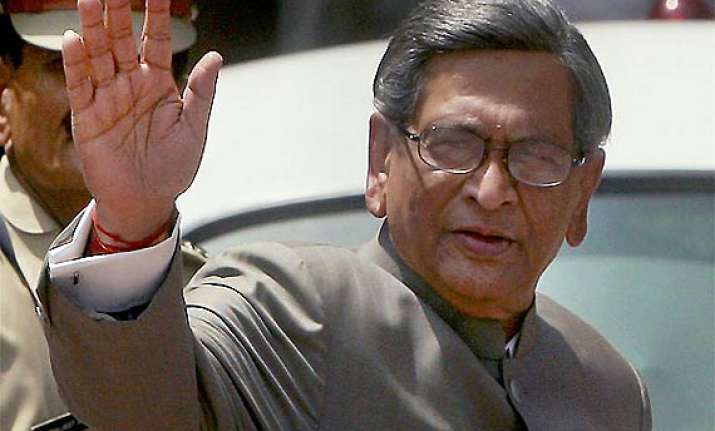 Bangalore, Dec 9: Facing the Opposition heat, External Affairs Minister S M Krishna today refused to comment on its demand for his resignation in the wake of an FIR filed against him over alleged illegal mining during his tenure as chief minister, saying the matter was before court. 

"I have no comments," he told reporters at his residence here to their repeated queries about the demand for resignation by Opposition which forced adjournment of Parliament till Monday raising the issue. 

When asked whether he was going to resign, he said, "The whole issue has been taken up in appeal. It is coming up before the honourable high court some time early next week.  So, we will await the decision of the honourable high court."

On his arrival at the airport, Krishna declined comment on the FIR filed by Lokayukta police yesterday and private complaint against him in the Lokayukta court that alleged he and two other former chief ministers N Dharam Singh and H D Kumaraswamy of JD-S had facilitated illegal mining for pecuniary gains.

"I do not want to comment on a matter which is currently pending in a court of law," he said.

"My lawyers have placed a plea before the high court and (it) will come up for hearing soon", he said, referring to the petition filed before the High Court seeking quashing of the private complaint in the Lokayukta court and the FIR. 

Contending that no offence was made out against him in the complaint and that the Lokayukta court directive for investigating it was bad in law, Krishna in his petition has also sought a stay on the proceedings before the lower court.

The Lokayukta court, which on December 3 allowed the complaint filed by city-based social activist T J Abraham, has directed the Lokayukta Police to file its probe report by January 6.