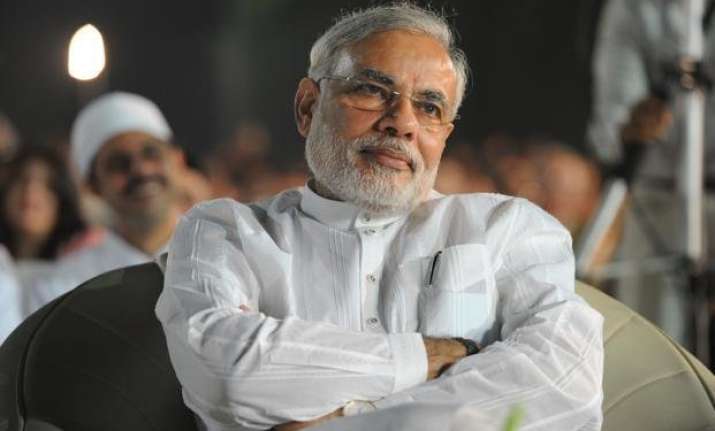 New Delhi: Targeting the previous UPA government, Prime Minister Narendra Modi today said it had not formed SIT on blackmoney because there was an attempt to "save somebody" and rejected suggestions that his dispensation was threatening the opposition on the issue.
He also rejected the opposition charge that his government was pro-corporate or pro-rich as he cited a number of schemes like Swacch Bharat Mission, Housing for all, toilets for government schools and Jandhan, questioning whether these were meant for the benefit of the rich or poor.
In his hour-long reply to the Motion of Thanks to the President's Address in Rajya Sabha, he spoke about the issue of black money over which questions are being asked from his government about what has been done since last nine months.
"I believe that the dream of bringing black money would have been possible by now had an SIT been formed in 2011 when the Supreme Court had asked for it. That time the SIT was not formed because there was an attempt to save somebody," he said.
Modi rejected Congress leader Anand Sharma's charge that the government was threatening the opposition in the name of revealing the names of those having black money accounts.
He said he does not hold such a mindset of threatening others as it has never worked in a democracy and will never work. He said the law should be allowed to take its own course.
Modi recalled how threats of sending him to jail were issued when he was Chief Minister of Gujarat.
"Nobody's threats work. Threats have neither worked in a democracy nor they can. For 14 years in Gujarat, I used to get letters, threats of sending me to jail every day. I knew what games were being played," he said.
He said would not like to say anything more on this as he believed that this will come out some day when the history is written.
Hitting back at Congress, Modi reminded how threats were used against the opposition during the period of Emergency.
"Everybody knows who has the character and language of intimidation. Everybody knows what excesses were committed during the Emergency. What can be a bigger threat than this," he said, targeting the Congress.
He asked the Opposition "not to put words in somebody's mouth, which have not been said."
Earlier, Sharma took umbrage to Modi's remarks in Lok Sabha on the blackmoney issue when he had said that those having blackmoney would not be spared and later it should not be alleged that the government was "vindictive".
Sharma viewed these comments as a threat and said his party was not afraid.