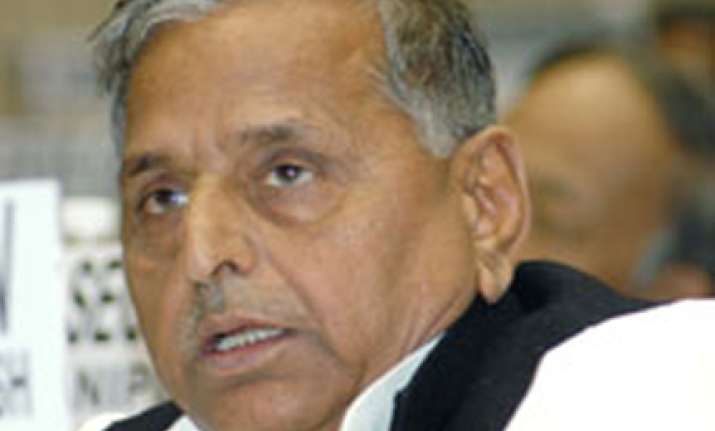 Targeting the Mayawati government, Samajwadi Party supremo Mulayam Singh Yadav on Sunday in Firozabad said that "in Uttar Pradesh, the government is wasting money meant for farmers, poor and weavers on stones".
Yadav, who was here to kick-start the election campaign of his daughter-in-law Dimple Yadav, cited problems facing the poor in the state and alleged that the government was wasting money meant for farmers, poor and weavers on stones.
He accused the state government of cheating cane farmers as they were getting low price of their produce, while sugar was being sold at a higher rate.
 "Drought has badly hit the farmers, who were already facing a plethora of problems," he said.
He also attacked the UPA and Mayawati government for their alleged failure in checking the price rise. "The Centre and state's promises that they will check price hike has turned out to be a false assurance. Both the governments have failed on this front," Yadav said.
He said despite the fact that UP had given several prime ministers in the past, the state was still lagging behind and was termed as backward.
Dimple, who is making her electoral debut from Firozabad, is contesting the by-election, necessitated after resignation of her husband and SP state president Akhilesh Yadav.
She is pitched against actor-turned-politician Raj Babbar, contesting on a Congress ticket.
Dates of by-election are yet to be announced by the Election Commission. PTI