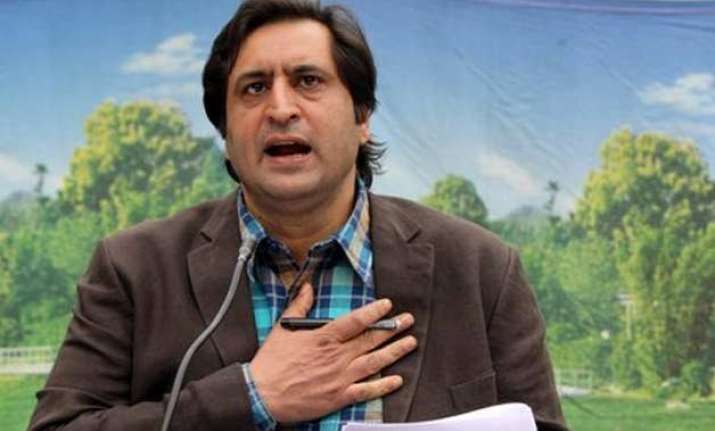 Jammu: Peoples Conference leader Sajjad Lone, an ally of the BJP in Jammu and Kashmir, has refused to take charge as Minister for Science & Technology and Animal Husbandry.
It is believed that the separatist-turned-politician is unhappy with the low-key portfolio given to him in the PDP-BJP alliance government headed by Mufti Mohammad Sayeed.
"Yes, he has refused to join the council of ministers. He has also surrendered all entitlements including security, official vehicle and other perks given to him as a cabinet minister," said a Peoples Conference source.
Sajjad is younger son of People's Conference leader Abdul Gani Lone who was assassinated in 2002 in Srinagar. Sajjad broke ranks with separatists nearly a decade ago.
Sajjad is MLA from Handwara.
The PDP got 10 of the 16 Cabinet berths announced on Tuesday, even though several important departments went to the BJP. Deputy Chief Minister Nirmal Singh of the BJP will be cabinet minister for Power Development and Housing & Urban Development.
As per the constitution, Jammu and Kashmir cannot have a council of ministers more than 25, excluding the chief minister.