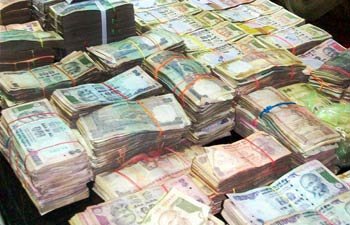 Kolkata: The Trinamool Congress today dared the Narendra Modi government to "come clean" on black money and reveal the names who stashed it at one go.
"The BJP government must come clean on black money and reveal names at one go. The selective leaking, rumouR mongering and innuendo will not do," the party said in a statement posted in its official website.
"Who is the Government trying to protect in the black money scandal? Is it playing politics to blackmail the culprits? BJP ministers not being transparent," it said.
The party further said, "The Black Money Scandal: Another one in the long list of promises made by BJP and now broken. So, finally... the cat is out of the bag. Looks like the BJP is petrified about belling 'the black money cat'", the statement said.