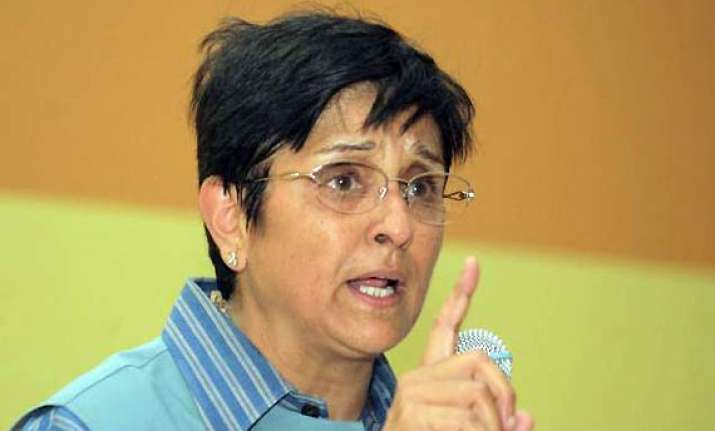 Jamshedpur, Nov 12: Kiran Bedi today claimed that Team Anna was not against any political party, but wanted the Jan Lokpal Bill passed in the forthcoming winter session of parliament.

Without naming the Congress, she said that the party which did not support the Jan Lokpal Bill was defeated in the recently held Hissar by-election.

"We will be forced to launch an agitation if the government fails to keep its word," the Team Anna member said delivering a lecture at 'Idea Summit' organized by XLRI school of Business and Human Resources here. 

Justifying the demand for the Lokpal bill, she said if it came into being, even the prime minister would come under its purview and there would be no need to seek permission of the government to start investigations.

She also said that corruption was not possible without the connivance of the bureaucracy.

"No corruption is possible without the connivance of the IAS, IPS and others," she said referring to former Jharkhand chief Minister Madhu Koda who is behind bars in the a money laundering scam.

"I am sure that no money can be withdrawn from the state treasury without the approval or noting of the bureaucrats concerned," Bedi said.

Claiming that CBI was not independent and was controlled by the government, she said non-existence of an independent investigative agency was one of the reasons for corruption.

Bedi said that the Anna Hazare's anti-corruption movement was turning into one like the Wall Street movement in US as people were now more aware.