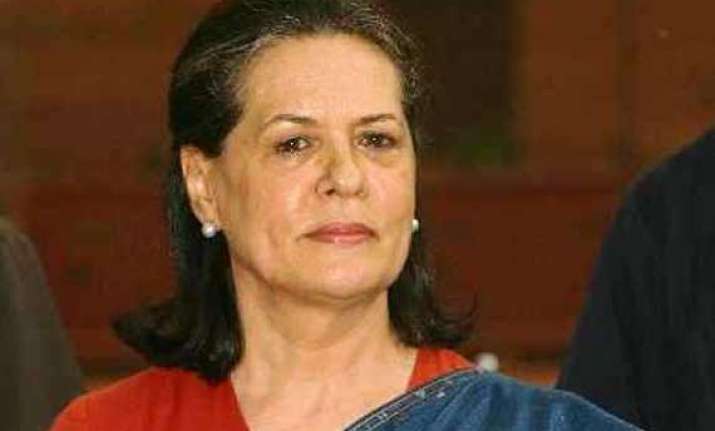 New Delhi: In her first reaction to the allegations leveled against Gandhi family  by former Congress leader Natwar Singh in his autobiography, Congress president Sonia Gandhi today said that she will write her own book to reveal the truth.
"I will write my own book and then the truth will come out," said Sonia Gandhi.
Natwar Singh in his forthcoming autobiography  "One Life is not enough: An autobiography" has alleged that Congress president Sonia Gandhi did not become prime minister in May 2004 because her son Rahul Gandhi did not want her to take up the responsibility as he was afraid that she would be killed like his father Rajiv Gandhi.
Natwar Singh's revelation is  in direct contrast to Sonia Gandhi citing her "inner voice" as the reason for declining the post.
Natwar Singh, who was external affairs minister in United Progressive Alliance-I, said that Manmohan Singh and Gandhi family friend Suman Dubey were present at May 18, 2004 meeting when Priyanka Gandhi revealed that her brother did not want their mother to be the prime minister.
When asked if she was hurt by the allegations, Sonia got emotional and said, "What can I say about this as I have seen my husband being assassinated and mother - in - law being killed by bullets. Lots  of people have said many things about us."