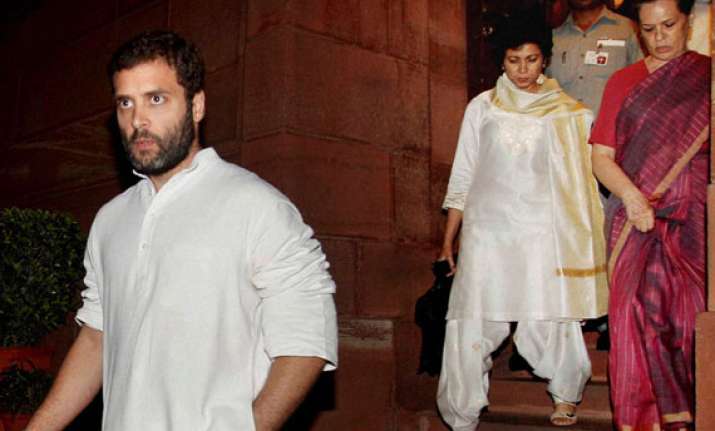 New Delhi: Congress president Sonia Gandhi, taken to a hospital Monday night after taking ill in parliament, "is perfectly all right and stable", the party said Tuesday.
A Congress spokesman expressed the hope that she would rejoin "parliament proceedings at the earliest".
"She is perfectly all right. She is stable," Bhakta Charan Das told the media.
The Congress president did not attend the Lok Sabha Tuesday.
Gandhi, 66, was admitted to the All India Institute of Medical Sciences (AIIMS) late Monday after she felt uneasy in the Lok Sabha when the house was debating the food security bill.
After noting that there was "nothing abnormal" with her condition and that all her health parameters were "perfect", the doctors decided to keep her under observation and discharged her around 1.30 a.m. Tuesday.
An AIIMS statement said Gandhi had viral fever and "felt some degree of uneasiness" while in parliament.
It said a team of doctors led by AIIMS director R.C. Deka examined her. "All the tests were found normal and she did not require any definitive treatment."
It added that Gandhi was "happy on the outcome of the test reports and the care provided by doctors, nurses and other staff of AIIMS".