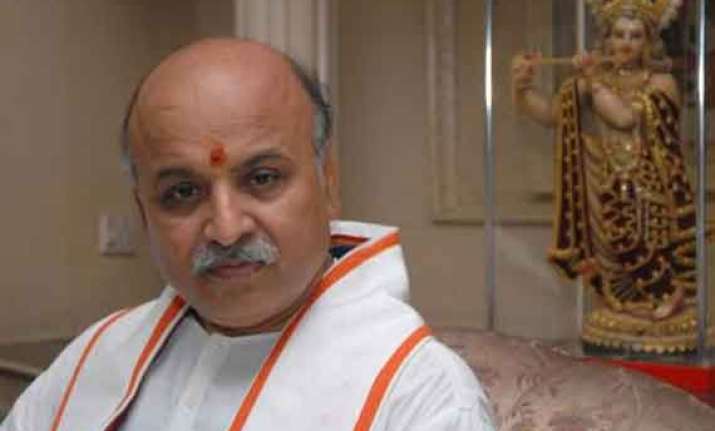 New Delhi: VHP leader Pravin Togadia Monday triggered a controversy with a reported anti-Muslim speech, the Congress filing a complaint with the Election Commission and the AAP demanding his immediate arrest. The BJP and RSS, however, defended him, denying he made any hate speech.
Togadia, who was quoted by the media as saying that Muslims should be thrown out of Hindu areas, has termed the news report "fabricated" and slapped a legal notice against the media.
In a letter to the poll panel, the Congress said to describe Togadia's statement "exhorting Hindus to forcibly evict Muslims and take control of their business houses" as a hate speech in violation of the model code of conduct "would be too mild".
"His statement is anti-national, provocative, inflammatory and open threat to people belonging to a particular community," the Congress said.
The letter added that the hate speech was aimed at getting votes for the Bharatiya Janata Party and its prime ministerial candidate Narendra Modi "with whom they share the same philosophy and ideology".