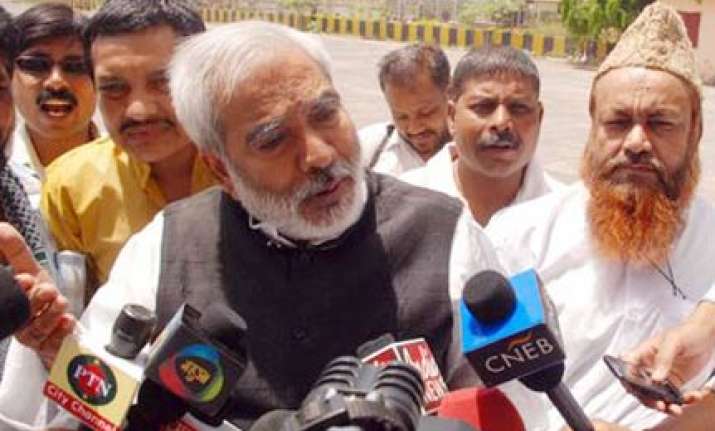 RJD would seek Congress support to form government in Bihar in the event of the coming polls throwing up a hung assembly, its national vice president Raghuvansh Prasad Singh today said.
He also said that the RJD's decision to sever ties with the Congress was a "big blunder".
Singh, who was speaking to reporters before leaving for campaigning for ally LJP, said, "We will see what comes up after the elections. In the event of the RJD-LJP alliance falling short of majority, it will approach Congress and other secular parties for support."
"It is not only me, even RJD chief Lalu Prasad has admitted that the breaking of ties with Congress has been a major blunder," he said.
He, however, claimed that the RJD-LJP combine would "pull off a spectacular performance" and win two thirds of the 243 seats.
"One thing has now become crystal clear that Nitish Kumar is not going to stage a comeback," Singh, also an MP, said.
Reacting to Singh's statement, senior state BJP leader and minister Giriraj Singh, said it vindicated NDA's stand that the contest between the RJD and Congress was preplanned and fixed".
"Congress and RJD are two faces of the same coin and will be seen joining after the polls," he added.
Elections to the state assembly begin on October 21, when the first of the six phases would be held.