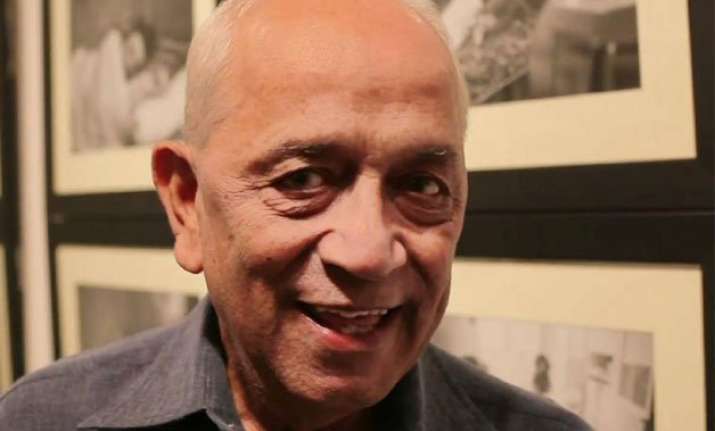 New Delhi: Days after the AAP appointed a new Lokpal panel replacing him, former Navy chief Ramdas has questioned the decision, claiming his term was to end in November 2016.
Ramdas, a recipient of 2004 Ramon Magsaysay award for peace, said he was "stunned", "bemused" and "befuddled" by AAP's decision, and questioned how he was allowed to work as party's internal ombudsman during Delhi Assembly polls if his tenure had already ended as claimed by the party.
"Had there been any indication that my term had expired, I might not have carried out all those tasks - which could now even be termed illegal or invalid," Ramdas said in a email to to party general secretary Pankaj Gupta.
He referred to the investigation he carried out into the various complaints, an exercise which included examining Arvind Kejriwal and other members of the National Executive. He said that the party had consulted him and forwarded queries as late as March 25 - just four days before his sacking.
"You will also recall that in January 2015, you as National Secretary of the Party had referred complaints regarding 12 Vidhan Sabha candidates to me as Lokpal for investigation. I had made my reports to you and others concerned regarding these candidates in time for them to file their nomination papers by 21 January 2015," Ramdas said.
He said while carrying out investigations he had personally examined Manish Sisodia, Ashish Khaitan, Anand Kumar, Gopal Rai, as well as the complainants Prashant Bhushan, Yogendra Yadav and Arvind Kejriwal all members of the National Executive.
Ramdas also questioned the legality of the complaints investigated by him from some Lok Sabha candidates from Uttar Pradesh and Haryana for the National elections in March and April 2014.
"My term as Lokpal continued as per the party's Constitution, and therefore continues to be valid for three years from November 2013 when my first year finished. Had there been any indication from the party that this was not so, and that my term had expired, I might not have carried out all those tasks - which could now even be termed illegal or invalid," Ramdas said in a email to Gupta, referring to the work done by him in Assembly polls.
AAP constitution states: "The term of each party Lokpal/Lokayutkta member shall be three years. However, in so far as the first body constituted by the national/ state/ district executive is concerned, members shall retire by rotation on a yearly basis starting from the end of the year of the first year."
When contacted, Ramdas confirmed that he had written to Gupta on the issue but did not elaborate. "Yes, I have written an email to party secretary Pankaj Gupta. But the communication is strictly between me and the party," the former navy chief said.
Ramdas and Ilina Sen were sacked as party's Lokpal on Sunday and replaced by a three-member panel headed by N Dilip Kumar, a retired IPS officer. "Throughout the campaign period, frequent references were made by all our leaders on several TV channels - which are all on record- to 'our Lokpal', Admiral Ramdas and his constant oversight on our ethics within AAP, which were under attack continuously. Till two days back, the AAP website continued to carry the names of Admiral Ramdas and Dr Ilina Sen, as the Lokpals of the party," Ramdas said.
He noted, even as the AAP replaced him, the party did not even consult him to appoint his successor as mentioned in the party constitution. "Finally, as the senior Lokpal, who has read the party Constitution, I am also aware, that it is my responsibility to suggest some names from which my successor could be selected.
"I would certainly have discharged these duties nearer the end of what I assumed would be the end of my term in November 2016," Ramdas added.