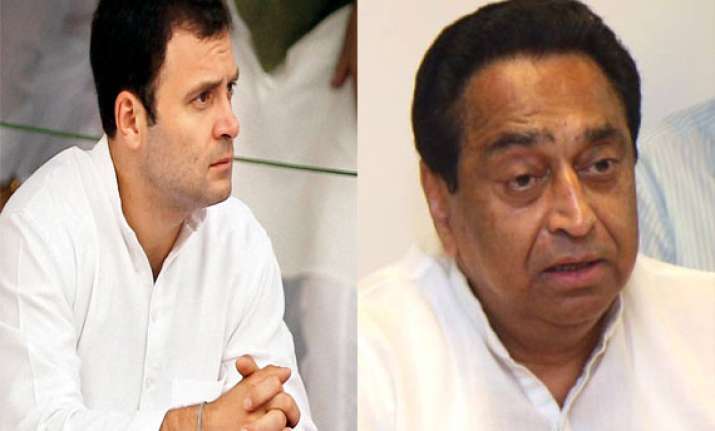 New Delhi: Coming to the defence of Rahul Gandhi, Congress leader Kamal Nath yesterday said there was no need for him to resign in the wake of the poll debacle but felt that the party should introspect and put its house in order.
"Rahul Gandhi was at the forefront only for the last eight months. You are talking as if he has nothing to do with the performance and the achievements of the Government... What logic is this?... I don't think he is a liability or is out of sync," Nath said when asked if the party vice president should resign in the wake of the Lok Sabha poll results. Arguing that the party had made Rahul its vice president, he told CNN-IBN, "only the party can remove him but it does not want to do so."
When asked about a blue-print for revival of the Congress, the outgoing Union Minister said attention should be paid on improving party structure at the block-level.
"As far as revival issue is concerned, Congress needs to look at it at the block level. Why did that happen? All welfare schemes have not been recognized as our achievement by people... We have to look into structural issues," Nath said.