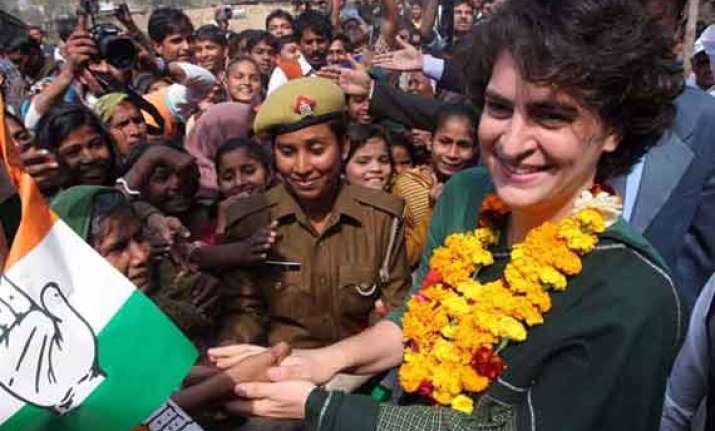 New Delhi: Priyanka Gandhi Vadra has injected much-needed enthusiasm in the Congress campaign as the Lok Sabha election enters the last lap. Her sharp and quick ripostes to Narendra Modi, her natural appeal among voters coupled with her mobilisational qualities made many in the Congress wish she take on a larger role.
Priyanka, 42, has preferred to confine her role to campaigning in Rae Bareli, the constituency of her mother and party chief Sonia Gandhi, and in Amethi, the constituency of her brother, Congress vice president Rahul Gandhi.
But she has not pulled her punches in taking on the BJP's prime ministerial candidate. She had preferred to remain quiet in the initial stages of the election, but as the BJP tirade grew sharper, especially against her husband Robert Vadra for allegedly spurious land deals, Priyanka stepped out of the shadows to take on Modi.
Party workers said that Priyanka has injected an aggressive thrust to the party's seemingly flagging campaign, matching the hard-hitting style of Modi.
Congress leaders and workers say in unison that Priyanka's campaign has enthused party workers too. "The impact has been huge. The party's campaign has picked up. She has been aggressive but in a polished way," a party functionary, who did not want to be identified, told IANS.