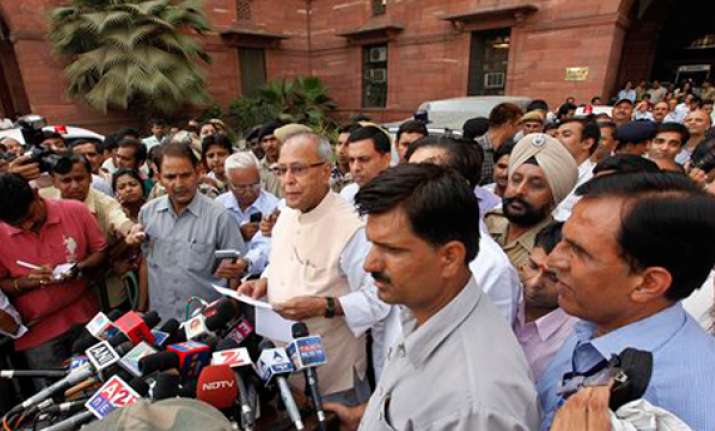 Hyderabad, Jun 27: UPA presidential candidate Pranab Mukherjee will have a meeting with the Congress members of Andhra Pradesh Legislative Assembly here on July 1, party sources said.
He will meet with the Congress MLAs, MLCs and MPs at Jubilee Hall here.
The Congress Legislature Party (CLP) has sent a communication to all its legislators to attend the meeting without fail, the sources said.
Congress has a strength of 155 in the 294-member House. The city-based Majlis Ittehadul Muslimeen (MIM), which has a strength of seven MLAs, has announced support for Mukherjee's candidature.
Main opposition Telugu Desam-86, Yuvajana Sramika Rythu Congress Party of Kadapa MP Y S Jagan Mohan Reddy (YSRCP)-17 and Telangana Rashtra Samiti (TRS)-17 are yet to announce their decision on whom to support in the presidential poll.
NDA's presidential nominee P A Sangma sought the support of TDP, TRS and also YSRCP for his candidature.