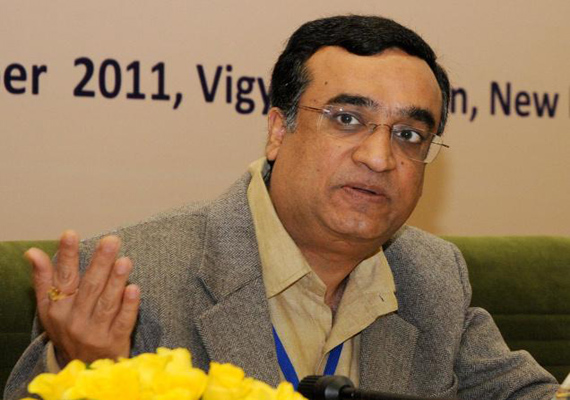 New Delhi, Feb 28 : Union Minister Ajay Maken on Monday rued the fact that politicians in India had lost the respect and following they enjoyed a few decades back, but said the youth of the country were now eager to take on the mantle of agents of change.

The youth might have been "disenchanted" with the way politics plays out but they were not averse to join politics and make a difference, he said after releasing an exhaustive report on Indian youth and its engagement with politics.

Recalling his young days, the Minister for Youth and Sports Affairs said politicians were then respected and adhered to and were considered as agents of change.  "In our drawing rooms, we had pictures of our national leaders and we used to pay respect to them.

We had bollywood movies in which heroes were many a time politicians who were supposed to take things forward," he said.  He admitted that over the years, people who are supposed to be leaders have lost that respect and no longer inspire the youngsters to join politics the way they did in his generation.

"Gradually, I have seen pictures of national leaders going out of drawing rooms. The youths feel the people they had entrusted their faith in have failed," said the Congress leader after releasing the report.

However, he said he believed that youths now have another motivation to enter politics—that of changing things themselves."The youngsters still want to enter politics though the reasons now may be different...the youth is perhaps disenchanted and wants to become agents of change," he said. 

The report prepared by the researchers and scholars of the Centre of Studies for Developing Society in collaboration with the German institute Konrad Adenauer Stiftung, laid out a series of interesting outcomes on how Indian youth's engagement with politics was emerging. 

The study based on a survey of 2,565 respondents and other mechanisms points to a rising interest of youth in politics as well as their awareness of issues, and concludes that youth of today are taking more interest in politics than in the mid-90's.

It said while electoral participation of youth had increased, it continued to be heterogeneous on lines of rural and urban youth and men and women.  In a significant pointer to the state of affairs, the report says 34 per cent of the youths surveyed were open to the idea of making politics their career if given a chance but among the 66 per cent of those who said otherwise, a large number said they were discouraged because they had no political connections.

While urban youths evinced more interest in politics and was more willing to make it their career, their rural counterparts played more active role in electoral activities. 
"The big outcome of the study is that there appears to be emerging engagement with the youth and there is a broad unanimity among youth on issues like supporting youth leadership and on the need for electoral reforms, but there was still a lot of heterogeneity among the category itself," said Sanjay Kumar, principal investigator of the study. 

He said the youth were not found to have any particular ideological leaning and their gender, their exposure to media and their locality—rural or urban, as well as their educational levels made a difference to their opinions.  Also noticed were the fact that the participation of youths in electoral activities had increased over the years, so is participation in protests and demonstrations.

But on the flip side, the interest and participation of young women did not show much of a rise, Kumar said.