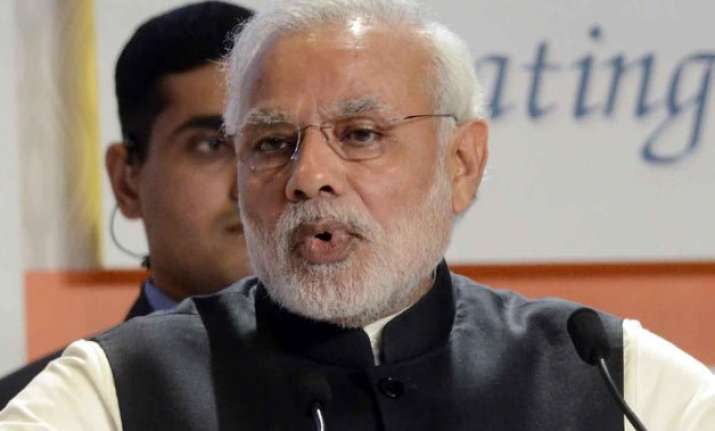 Gandhinagar: Prime Minister Narendra Modi will today inaugurate the 13th edition of Pravasi Bharatiya Divas in the presence of over 3,000 non-resident Indians (NRI) and Persons of Indian origin (PIOs) in Gujarat capital, Gandhinagar.
Gujarat Chief Minister Anandiben Patel said that Modi will first inaugurate the 'Dandi Kutir' at Mahatma Mandir at around 8.30 am and then the Pravasi Bharatiya Divas at around 10 am.
The total number of delegates has crossed over 2,500 highest ever since the Pravasi Bharatiya Divas initiative was launched in 2003. Today, an estimated over 25 million people of Indian origin and non-resident Indians live and work outside India. Unofficial figures put the diapora number at 35 million.
On Wednesday, External Affairs Minister Sushma Swaraj inaugurated the Youth Pravasi Bharatiya Diwas.
The annual event is the world's largest annual gathering of people of Indian-origin.
Pravasi Bharatiya Divas is celebrated every year on January 9 to mark the endeavour of overseas Indian community in country's development. It is the day when Mohandas Karamchand Gandhi had returned to India from South Africa in 1915.
The event is being held in the Gujarat capital to mark the centenary of the return of Gandhi.