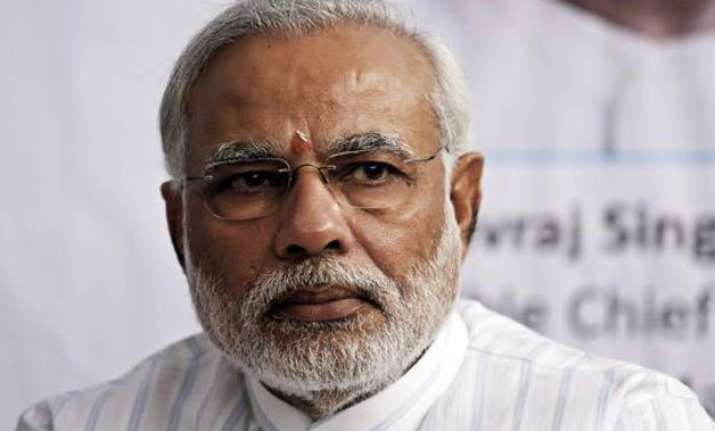 New Delhi: Unhappy over the embarrassment government had to face in Rajya Sabha on Wednesday, Prime Minister Narendra Modi pulled up MPs from BJP and NDA who were absent from the House at the crucial time of voting in favor of amendment to the President's address.
Modi sought an explanation from 10 BJP members and 12 from allies who were absent from the House when CPM member Sitaram Yechury and P. Rajeeve moved the amendment and pressed for division of votes.
The amendment was passed with 118 votes in favor and 57 against it.
Although if all the members of BJP and NDA were present at the time of voting, it still wouldn't have made much difference as the opposition holds a far bigger strength in the House however, the action by the PM was to ensure that all the members are present next time when such a situation arises.
 As published in Times of India, a source has revealed, "All these members including couple of ministers who were absent in the House during voting have been asked to explain the reasons of their absence."
It is learnt that the move was a proactive action as a number of bills are lined up in Rajya Sabha in the ongoing budget session and in the instance of absence of MPs, the possibility of losing majority in voting increases further.
BJP currently has 46 members in Rajya Sabha while NDA has six members from TDP, three each from Shiv Sena and Shiromani Akali Dal (SAD), two from PDP and one each from other smaller parties.
Although opposition was also not present in full strength at the time of voting however, it could still sail through as all the opponent parties including Congress, SP, BSP, Trinamool Congress, DMK, BJD, JD (U) and CPI voted for the CPM's amendment.
 On Wednesday, the amendment, moved by Yechury and Rajeeve, regretted that "there is no mention in the (President) address about the failure of the government to curb high-level corruption and to bring back black money". Since the House passed the amendment, it will now be added to the President's address.