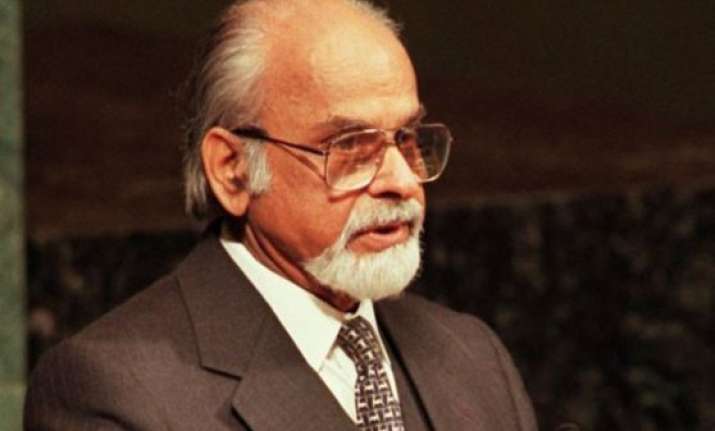 New Delhi: Prime Minister Narendra Modi today remembered former prime minister Inder Kumar Gujral on the occasion of his birth anniversary.
"We remember IK Gujral on his birth anniversary. His scholarly and warm nature won him several admirers across the political spectrum," Modi said in a tweet.
IK Gujral was sworn in as India's 12th Prime Minister April 21, 1997 for 11 months.
Gujral was the third Prime Minister to be from the Rajya Sabha, the first being Indira Gandhi and the second HD Deve Gowda.
He was born at Jhelum (in undivided Punjab) on December 4, 1919. He died on November 30, 2012.
Known as a gentleman politician, Gujral was loved and respected by one and all.
As a Prime Minister, he had propounded the famous 'Gujral Doctrine' of five principles for maintaining good neighbourly relations that became the hallmark of his policy of friendly relations with countries in South Asia.
As an External Affairs Minister, he restored India-Bangladesh relations with the Ganga Waters agreement, rebuilt the structure of dialogue with Pakistan and initiated the negotiations on the historic India-Sri Lanka free trade agreement.