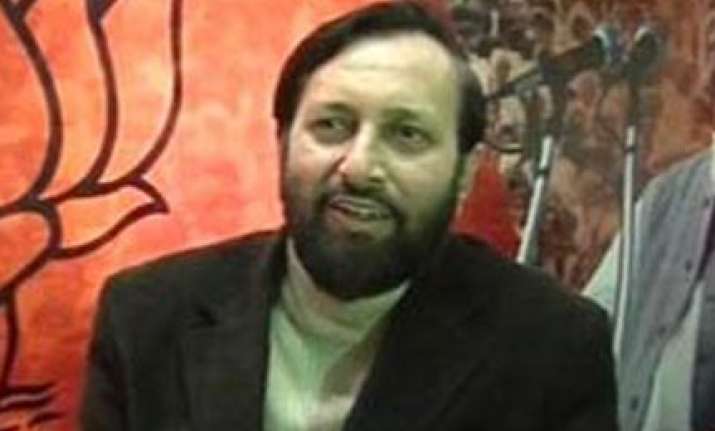 New Delhi, Nov 24 : BJP spokesperson Prakash Javadekar said here today that the trends indicated that the people's mandate was for development, maintenance of law and order and good governance.
"There is a new hope for Bihar. It reaffirms many political myths will go underground. The biggest myth is a Congress resurgence. Congress is no longer relevant in any part of the country," he told reporters.
Among JD(U) ministers leading were Vijendra Yadav (Supaul), Narendra Narain Yadav JD(U) (Alamgarh), Ram Parvesh Rai (Barauli) and Hari Prasad Shah (Laukaha).
BJP ministers leading were Ashwini Choubey (Bhagalpur), Nand Kishore Yadav (Patna Saheb) and Renu Devi (Bettiah).
State Congress president Choudhury Mehboob Ali Kaiser was trailing behind the JD(U) candidate at Simri-Bakhtiarpur.
State RJD president Abdul Bari Siddique was trailing behind his nearest JD(U) rival at Alinagar.
The Congress is the only party which fielded candidates in all 243 constituencies followed by the BSP which contested 239 seats. The JD(U) contested 141 seats and its ally BJP 102.  PTI