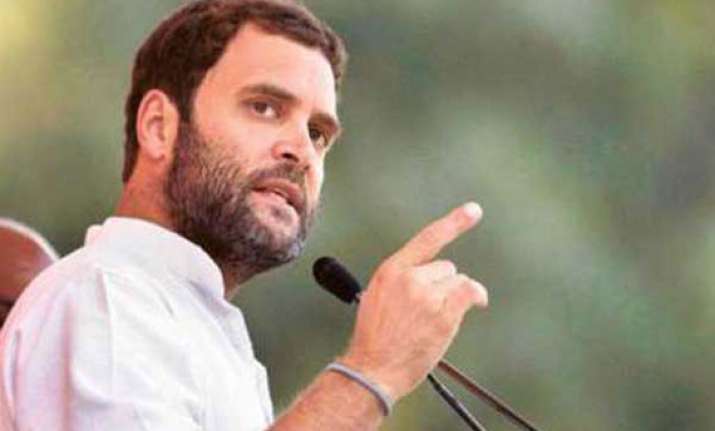 Mandya: In a veiled attack on BJP and RSS, Rahul Gandhi today said the opposition does not respect women and their 'ideological sangathan' has no place for them.  The attack by the Congress Vice President came as he virtually launched the party's poll campaign in Karnataka for the coming Lok Sabha elections, during which he held road shows in parts of old Mysore region, including the Cauvery belt, to drum up support for his party.
Gandhi, who addressed a women's conference at Tumkur, emphasised the need for women empowerment and attacked RSS and BJP, whom he charged with being "shorn of an ideology that respects women."
"India can't be a superpower until we empower women.  Wherever women are being empowered and given a chance, those states are progressing rapidly," he said amid thundering applause from the gathering.
"Their ideological sangathan has no place for women.  Their leader, what he says and what he does you know it. I do not have to elaborate," he said.