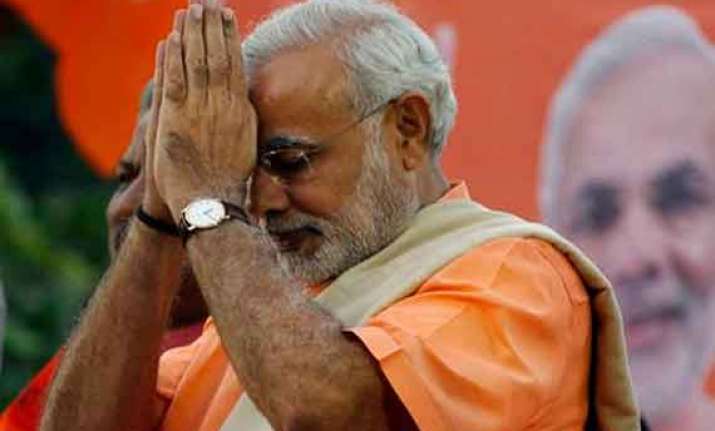 Varanasi: Far from the high-decibel campaigning and 24x7 politicking that are setting the stage for the most interesting contest of the 2014 Lok Sabha election, there are pointers in this temple town that BJP challenger Narendra Modi might not have a cakewalk in the high-profile constituency.
Readying for a "close finish" contest here, the opposition parties are discreetly working on a plan to upstage the Gujarat chief minister.
And so, while many missed the fine print behind the sudden withdrawal of Quami Ekta Dal candidate Mukhtar Ansari from the fray last week, there are clear indications of the behind-the-curtains "hulchal" that is pointing at a tacit understanding between political groups to consolidate the opposition votes against Modi.
Mukhtar, a 'mafia don' who turned legislator who gave BJP's incumbent MP Murli Manohar Joshi a run for his money in the 2009 poll, is quietly trying through his brother Afzal to "chart a consensus among candidates opposed to Modi to avoid splitting of the 350,000 Muslim votes".
Meanwhile, Aam Aadmi Party (AAP) convener and former Delhi chief minister Arvind Kejriwal is busy burning the midnight oil, striking "small but significant political parleys" with important people in the town.