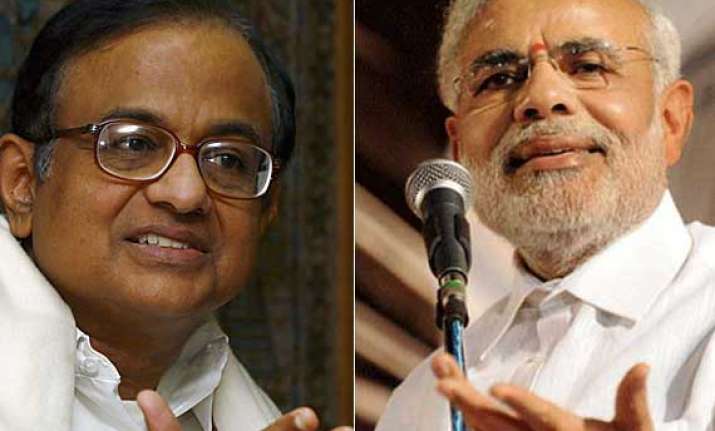 New Delhi: "I don't want to take the level of this debate to a Class 8 school boys' debate," Finance Minister P Chidambaram said dismissing criticism of his interim budget by Narendra Modi.
"What does he mean by a decade of decay? The fact is that we are delivering growth above the trend growth rate. I have pointed out that the growth rate in 1999-2004 was below the trend growth rate.
"In the last 33 years, the last decade (under UPA) has been the best decade for growth. Now these are facts. Now he (Modi) likes fake encounter with facts. I don't think the media should join and repeat his tweets," Chidambaram told PTI in an interview here.
He was asked about Modi's reaction to his interim budget yesterday calling it "a final act of misery after a decade of decay."
Yesterday, the BJP's Prime Ministerial candidate had tweeted: "The only solace one gets from the vote-on-account is that this was UPA's final act of misery after a decade of decay & policy paralysis."