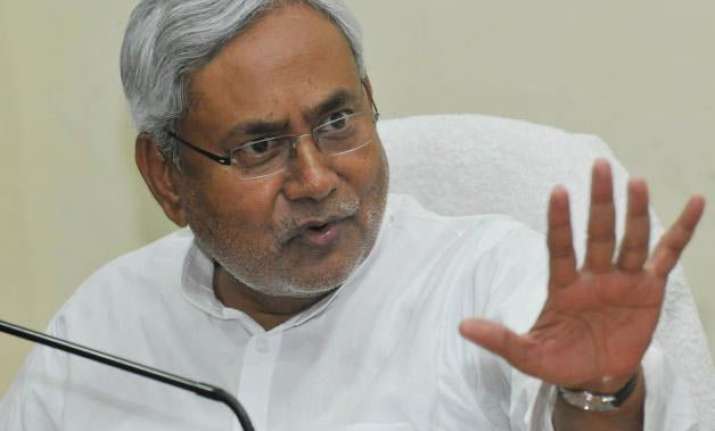 Patna: Bihar Chief Minister Nitish Kumar today said he failed to understand why he was advised not to go to Nepal to meet earthquake victims, saying he wanted to go there not on a tour, but to oversee relief work after the calamity.
"Initially, the Indian government as well as the Nepal government had cleared my visit to Janakpur, but I do not know what happened a day before the scheduled visit on Monday.
External Affairs Ministry officials spoke to Chief Secretary Anjani Kumar Singh and advised me against visiting the country," Kumar told reporters.
"My visit to Nepal would have enhanced the prestige of the country and not lowered it. I was not going to Nepal for tourism, but to oversee relief work after the devastating earthquake," he said in palpable disgust.
The cancellation of Kumar's visit to the neighbouring country had its echo in Parliament today with JD(U) president Sharad Yadav seeking an answer from the government in Rajya Sabha.
Kumar said this was not the first time that the Centre had asked him not to go to Nepal. In 2008 during flood in the Kosi which had inundated the entire Kosi belt killing hundreds of people he wanted to make a trip to Nepal but it was not approved.
"I was forced to take a view of the flood situation at that time by helicopter within the territory of Bihar," Kumar said.
He said he also wanted to visit Janakpur yesterday to see the temple which has suffered in the earthquake and carry sentimental wishes of Bihar and India to the people there.