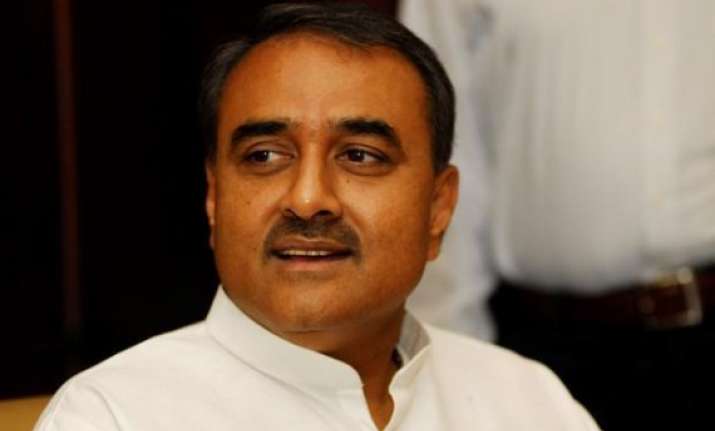 Mumbai: NCP leader Praful Patel today said that his party would play a crucial role in the formation of the next government in Maharashtra, while BJP, touted to emerge as the single largest party, said it would never join hands with the Sharad Pawar-led party.
"NCP will have a crucial role to play in the Maharashtra government formation. I am confident that NCP will do well in the polls," Patel tweeted a day after the polling.
Assembly election results are slated to be announced on Sunday.
According to various exit polls, BJP is expected to emerge as the single largest party, but may fall short of majority, and will be followed by Shiv Sena.
Speculation is rife about whether the NCP, which broke off ties with Congress just before the elections, will provide outside support to BJP or Shiv Sena.
However, reacting to Patel's remarks, senior BJP leader Vinod Tawde said BJP will never join hands with NCP.
"Our stand is clear. We will win the polls with a full majority. But come what may, we will never join hands with NCP. When Patel spoke of playing a crucial role in the government formation, he must have been talking about Haryana," Tawde said in a tongue-in-cheek remark.
While Shiv Sena spokesperson Harshal Pradhan said his party would not need an ally.
"People have given their mandate and we are set to win with a complete majority. We do not need the support of any party to stake claim to the Chief Minister's post. Uddhav Thackeray will become the CM," Pradhan said.
Reacting to Patel's statement, Congress spokesperson Anant Gadgil said he might have been foreseeing a hung assembly.
"NCP can be a part of the new dispensation or support it from outside. We are not surprised. Few months ago Patel had told some select journalists that Congress-NCP alliance will not happen for the assembly polls and all options were open for his party after the results," Gadgil said.
Asked about the exit poll predictions, Gadgil said Congress dismissed all the polls which suggested that it would do badly.
"We refuse to speculate on the post-poll scenario and will speak about it only on October 19," he said.
Nawab Malik, NCP spokesperson, echoed Patel and said, "If no party gets majority, NCP will have a crucial role to play. If the mandate is for a single party, we will sit in the opposition."