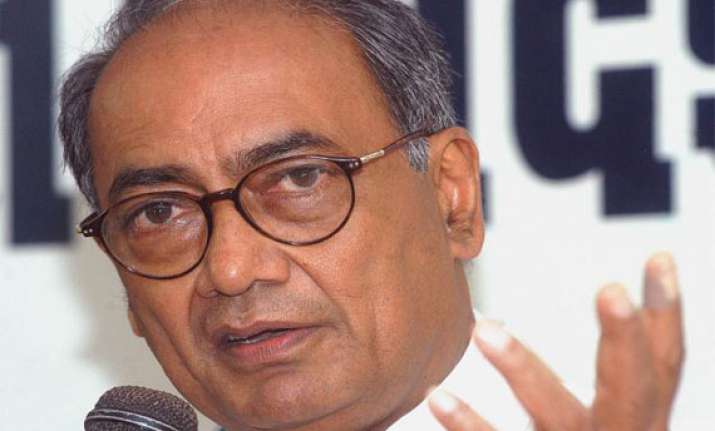 Bhopal, Nov 29: Congress general secretary Digvijay Singh today said that ruling Shivraj Singh Chouhan government will be dislodged by people in the 2013 Madhya Pradesh Assembly elections for "falling short" on commitments.
In a chat with reporters at his residence today, the senior Congress leader, while complementing Chouhan for completing seven years at the helm, said many promises made by the chief minister are not being fulfilled yet.
"If Chouhan had made around 4000 announcements, 3500 had not been implemented," he said, adding the condition of roads in Madhya Pradesh was almost the same as it was in 2003.
"The state has also failed to fulfil its promise to provide round-the-clock electricity to villagers," he alleged.
"It's because of this that people in the state are waiting for the 2013 Assembly elections as it would give them a chance to throw BJP out of power," he added.