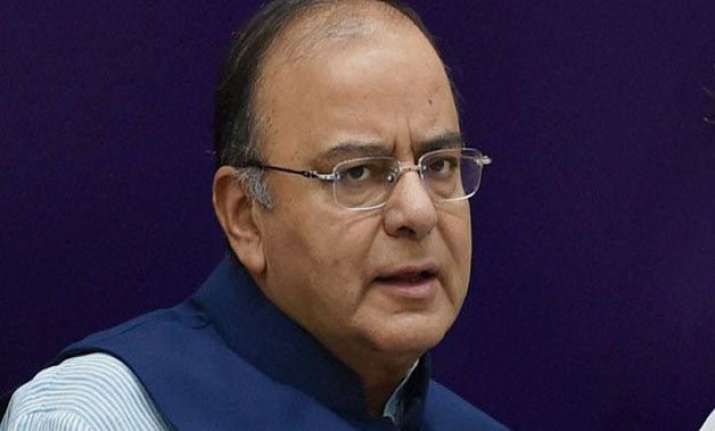 Karnali(Guj):   Prime Minister Narendra Modi has not only restored the credibility of the PMO but also convinced everyone that his authority is supreme in decision-making, Union Finance Minister Arun Jaitley said today in an apparent dig at former PM Manmohan Singh and Congress president Sonia Gandhi.
"Modi has restored the dignity of the office of the Prime Minister which had disappeared during the previous regime and he has convinced the countrymen that the authority of the Prime Minister is supreme in every decision-making," Jaitley said.
BJP had taken potshots at the UPA regime, saying though there were dual power centres, Gandhi called the shots and Singh only followed directions from her.  
Showering praises on Modi as the NDA government led by him completed one year in office today, Jaitley said, "after Modi became Prime Minister, the country is in the direction of creating a new history."
"As Chief minister of Gujarat for 13 years, Modi had developed it as a model state and made progress on all fronts.  Similar type of development will take place under his direction in the entire country," Jaitley said while addressing a gathering in Vadodara district's Karnali village, which he has adopted.
Before Modi came to power, the country's economic condition was poor and no development was taking place, he said.
"However, after Modi came to power, the image of the country has improved, India's respect among other countries has increased and people staying there, including NRIs, are also impressed with the performance of Modi and are convinced that the country's development is on fast track because he is at the helm of affairs," Jaitley said.
He said that the government is thinking of launching a social security scheme for the country's senior citizens, on the lines of accident insurance, life insurance and pension schemes for citizens.
"Around 15.5 crore accounts have been opened in various banks under the 'Jan Dhan Yojna' of the Prime Minister and money also will be credited in those accounts through various schemes," he said on the inclusive development that the NDA government is trying to bring.  
"The government has announced accident insurance and life insurance schemes under which the people have to pay Rs 12 and Rs 333, respectively, in one year and get various benefits. On the same lines, the government is thinking of launching a scheme for senior citizens also," he said.  
After completion of one year in office, the Modi government and BJP have launched a massive drive by sending its leaders and ministers to various parts of the country to make people aware about the work done by the government in the last one year.