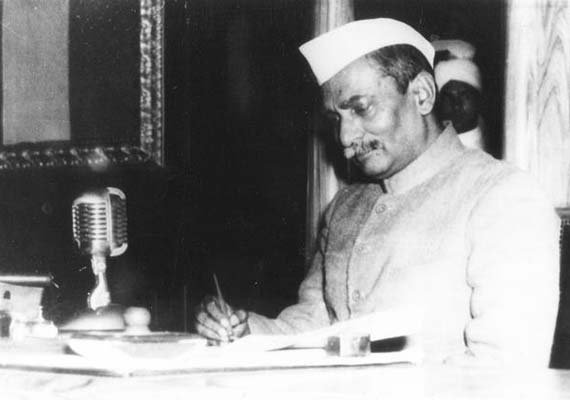 New Delhi: Prime Minister Narendra Modi Wednesday paid tribute to India's first president Rajendra Prasad on his 130th birth anniversary.
"Tributes to Dr. Rajendra Prasad on his birth anniversary. We remember his monumental contribution in the making of our nation," Modi tweeted.
"Rajen Babu remained devoted to serving the poorest of the poor. His service & impeccable values remain an inspiration for generations," he said.
Dr Prasad served one term as President of the Indian National Congress from 1934 to 1935. After the 1946 elections, he served as minister of food and agriculture in the central government. Upon independence in 1947, Prasad was elected President of the Constituent Assembly of India, which prepared the Constitution.
When India became a Republic in 1950, Prasad was elected its first President by the Assembly.