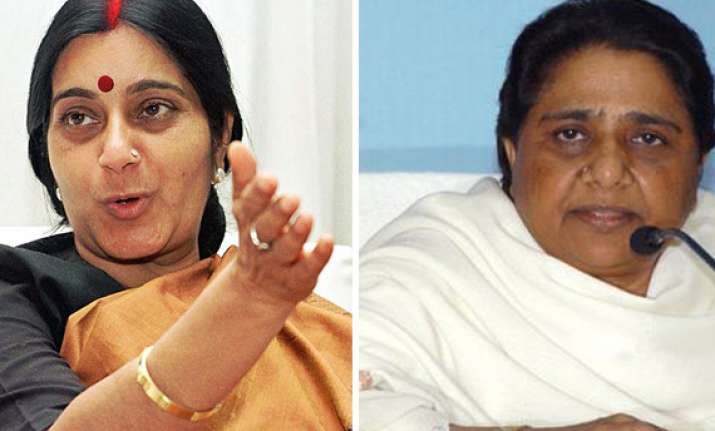 Ballia (UP), Feb 5: Leader of the Opposition in Lok Sabha Sushma Swaraj today charged Uttar Pradesh Chief Minister Mayawati with betraying people of the state and concentrating just on corruption.

Addressing a meeting at Raniganj, Swaraj said people had voted BSP to power, but the party which gave slogan of "sarvjan hitay" (service to all) pursued the agenda of "swajan hitay" (service to self).

The BJP leader said now when she looked at the balance sheet of BSP, she found that only zero was visible and alleged that the government forgot common people and concentrated on corruption only.

Later she told reporters that there was no need for Congress to be happy with the special court dismissing a petition seeking to make Home Minister P Chidambaram a co-accused in the 2G spectrum case.

She said the case would not be limited to the special court only, as Janata Party President Subramanian Swamy, who is pursuing it, would take it to the high court and if needed the Supreme Court.

On Congress asking the BJP to apologise to the nation after the court decision, Swaraj said her party would not do so at all.