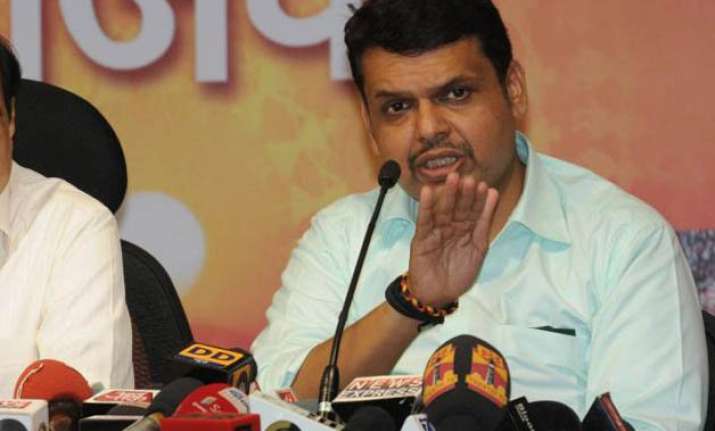 Thane (Maha): With a view to reduce the alarming number of road accidents in Maharashtra, the state government will formulate a road safety policy, Chief Minister Devendra Fadnavis announced here Monday.  
"It has been observed that 75 per cent of road accidents take place due to human mistakes. As many as 13,000 people die annually in road accidents in the state. We need to improve the situation by creating awareness among people," Fadnavis said.
"Therefore, the state government will formulate a road safety policy after taking into account the role of various departments involved. An aggressive approach would be taken in this direction," he said.
A Road Safety Act on the lines of Kerala also needs to be brought in Maharashtra, the Chief Minister said adding that these measures will help reduce the number of road accidents.  
He added the government would also consider creating the post of Road Safety Commissioner like in Karnataka and Kerala.
He said it was appropriate to give road safety lessons to children as they will remember them life-long.  
Fadnavis was speaking as the chief guest at the conclusion of 'Mission Road Safety 2015' undertaken by the Thane Traffic Police Department.
Thane Guardian Minister Eknath Shinde, Thane Police Commissioner Vijay Kamble and others were present on the occasion.
Urging the citizens to follow traffic rules for road safety, Shinde said, "Road safety should not not remain a programme, but it should become a revolution," he said.  According to him, the trauma centre on the Mumbai-Pune Express Highway, with ambulance facilities, would be inaugurated soon.
Kamble said that huge number of road fatalities, especially involving youths, was a serious issue and everyone should take initiative to curb it.
Meanwhile, Fadnavis also said that nearly two lakh policemen in the state who do not not have their own houses, need to be provided shelter and the state government is working towards it.