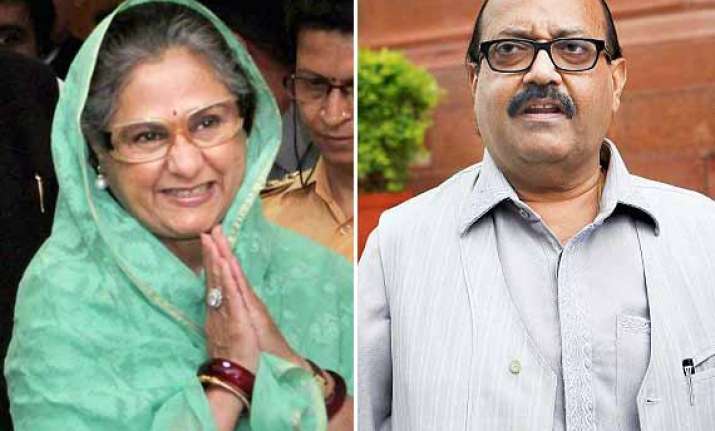 Agra: All major political parties are now focusing on the seventh phase of Lok Sabha elections April 24 for 117 constituencies in 12 states, with a dozen seats in Uttar Pradesh.
According to a revised poll campaigning schedule of the Samajwadi Party, Uttar Pradesh Chief Minister Akhilesh Yadav will Sunday address two rallies in Fatehabad and Etmadpur, along with film actress Jaya Bachchan.
Jaya, who is a Rajya Sabha member of the SP, has been invited by the Samajwadi Party to address a meeting from the Fatehpur Sikri rural seat from which RLD candidate Amar Singh is contesting.
It was Amar Singh, who as the then high-profile party general secretary inducted Jaya Bachchan into the Samajwadi Party and made her a Rajya Sabha member. While he left the party later following differences with party chief Mulayam Singh Yadav, Jaya refused to part company with it.
Saturday, bad weather forced cancellation of Akhilesh's two rallies in Jalesar and Etmadpur of the Agra region.