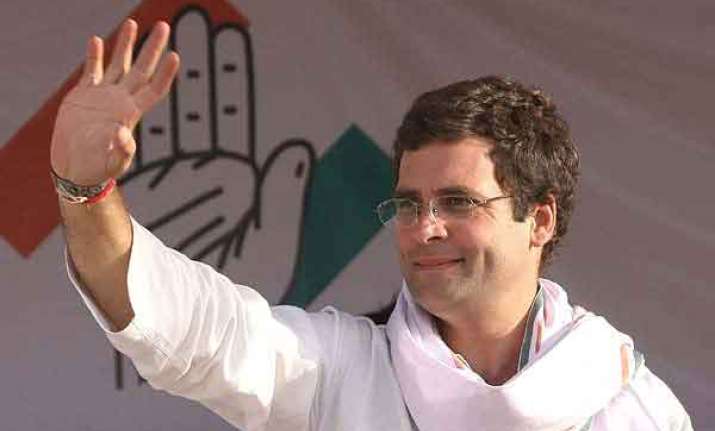 Salepur(Cuttack):  Congress vice-president Rahul Gandhi today lashed out at the Naveen Patnaik government in Odisha and asked the people to throw out the BJD and bring Congress back to power.
Addressing a rally heren his first in Odisha this year, Rahul Gandhi described Odisha as the richest state of India full of natural and mineral resources, but its resources are being looted by mining mafia.
The Congress leader alleged that money sent from the Centre for MNREGa, rice scheme and child development schemes are being siphoned off in Odisha.
The mining mafia is ruling the roost here and it is looting your share of the natural resources, he said.
"We fought for the Niyamagiri tribals in Odisha. We will continue to fight for the poor and tribals", Rahul Gandhi said.
12 lakh families have lost their savings in the chit fund scam in Odisha, while 10 lakh youths are unemployed in the state, Rahul Gandhi said.
Rahul will be meeting minority groups, students, youths and women in Bhubaneswar today and tomorrow to incorporate their suggestions in the Congress manifesto for Lok Sabha polls. 
Following is the live reporting :