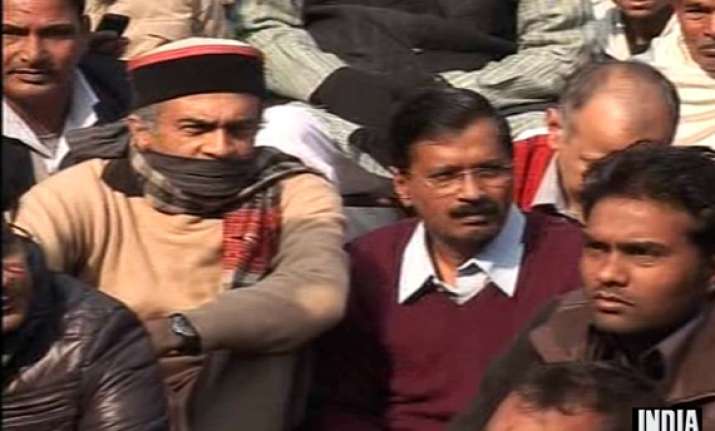 New Delhi, Dec 29: A large number of people have assembled at Jantar Mantar to mourn in silence the death of the 23-year-old gang-rape victim 'Damini'. The protest is being led by Aam Aadmi Party leader Arvind Kejriwal and his supporters. AAP leaders have tied their mouth with black clothes.


2:50 pm:
  Crowd swells up signifcantly to more than a thousand. Kejriwal, Sisodia sit quietly as other speakers give speeches

2:28 pm:
Protesters ask Sheila Dikshit not to politicise their cause
2: 27 pm:
Sheila Dikshit, surrounded by policemen lighted a candle on the street, joined her hands in prayer, before the crowd of protesters forced her to leave.

2:26 pm:
Sheila Dikshit  not allowed to join protesters at Jantar Mantar


11:26am:
AAP leader Arvind Kejriwal, Manish Sisodia reach Jantar Mantar for protest
10 am:
People start gathering at Jantar Mantar at around 10 AM