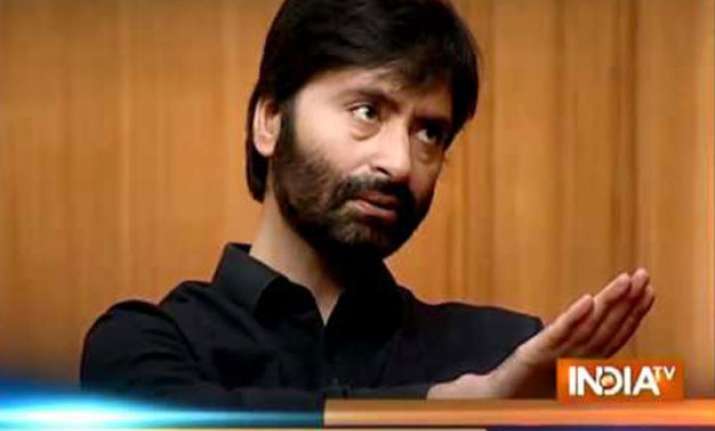 Srinagar: Separatist leader and Jammu and Kashmir Liberation Front (JKLF) chief Muhammad Yasin Malik wants Syed Sallahuddin, chief of United Jihad Council (UJC), to investigate Sopore killings.
A BSNL employee and a mobile tower owner were killed in Sopore by some unidentified people.The killing has been disowned by the militants.
Yasin Malik has advised Syed Sallahuddin to form a probe committee to investigate the entire incident.
"I cannot ask the government to probe the attack, but I can suggest UJC chief to waste no time and form an investigative team and identify those who are involved in these barbaric act," Yasin Malik told reporters in Srinagar.
The ruling BJP has reacted sharply to the suggestions made by Yasin Malik.
Hina Bhat, BJP leader,criticised Malik for making this appeal and said that he has no right to talk on Sopore issue because they themselves provoke such issues.